Location
Cardiff University Lecture Theatre 0.22, Law Building, Museum Avenue, Cardiff CF10 3AX
The Hamlyn Lecture Series return to Wales in October, with Cardiff hosting the first of this year's lectures, that promise to inspire and enlighten.
The 2023 lecture will be delivered by Lord Thomas of Cwmgiedd on the topic 'Laws for a nation and laws for transnational commerce' on Thursday 5 October, from 6:30pm.
This event offers a unique opportunity to expand your knowledge and connect with like-minded individuals. It is free-to-attend hosted by Cardiff University and the Learned Society of Wales on behalf of the Hamlyn Trust (click here for more information on the annual lectures series and the Trust).
Venue
The Lecture will be hosted at Cardiff University's Lecture Theatre 0.22 (Law Building, Museum Avenue, Cardiff CF10 3AX).
Guests are asked to be seated in the lecture theatre by 6:15pm and are also cordially invited to join the informal reception from 5:15pm – refreshments will be provided.
The event is free to attend but booking is required.
Book now
It is free to attend this unmissable annual event. CLICK HERE to register for the 2023 Hamlyn Lecture.
If you have any accessibility requirements, then please let the University know by emailing LAWPL-Research@cardiff.ac.uk to enable the venue to make suitable arrangements.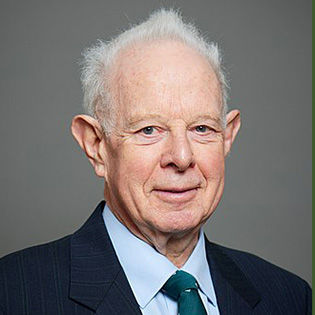 The Rt Hon Lord Thomas of Cwmgiedd
John Thomas practiced at the Commercial Bar in London from 1972. He was appointed to the High Court of England and Wales in 1996. He was a Presiding Judge of the Wales and Chester Circuit 1998 – 2001 and Judge in Charge of the Commercial Court 2002-3. In 2003, he was appointed to the Court of Appeal and was Lord Chief Justice of England and Wales (2013-2017).
He is President of the Qatar International Court, an arbitrator and takes part in the business of the House of Lords.  He is Chair of the Steering Committee of the Standing International Forum of Commercial Courts, Chair of the Financial Markets Law Committee and President of the London Shipping Law Centre. He was First Vice-President of the European Law Institute 2019-2023. He is Chancellor of Aberystwyth University and President of the Welsh Legal History Society.  He chaired the Welsh Government's Commission on Justice in Wales (2017-19) 'Justice in Wales for the People of Wales'.