The Brewin Dolphin Family Law Finance & Arbitration Seminar will be hosted by Legal News Wales on the 3 March 2021 – to kickstart this year's seminar programme for family lawyers – part of its successful, on-going series.
This instalment is as full as 90 minutes will allow, and will cover: Arbitration, Financial Information Assessment Meetings (FIAMS), and capitalisation of income. 
Expect informative and thought-provoking talks delivered by popular experts in family law, finance matters, arbitration and financial planning at this FREE, online event. 
Speakers
Rhys Taylor, 30 Park Place and 36 Group
Deborah Dinan-Hayward, Albion Chambers
Mena Ruparel, family law solicitor, trainer, arbitrator and member of the Pension Advisory Group
Greg Tait, Financial Planner, Brewin Dolphin
What to expect
Arbitration
Court backlogs mean that arbitration is a viable and effective route to avoid court and resolve proceedings without delay.
Rhys Taylor, Barrister, 30 Park Place & 36 Family, will cover:
Setting up an arbitration – tips and tricks – what is expected of the legal representatives; what is expected of the arbitrator?
The use of arbitration in TOLATA cases and the differences in the use of arbitration for Financial remedy disputes.
Deborah Dinan-Hayward, Barrister, Albion Chambers, will cover:
Confidentially and other reasons why to consider the arbitration route.
The test to be applied where one party opposes the making of an order reflecting an arbitral award.
The interface between arbitration and the Court.
Financial Information Assessment Meetings (FIAMS)
Mena Ruparel, family law solicitor, trainer, arbitrator and member of the Pension Advisory Group, will discuss a new model for family finance practitioners. An evolution from the concept of Pension Information Assessment Meetings, she will explain what a FIAMS is and how could it benefit you and your clients.
Capitalisation
Greg Tait, Financial Planner at Brewin Dolphin, will discuss Duxbury alternatives to the issue of capitalisation of income. He'll explain how a financial planner gets involved with this issue, and how solicitors should engage with planners when negotiating settlements.
Who should attend
This event is recommended for all family lawyers. Attending it covers 1.5 hours of CPD and SRA competences: A2/B2.
Event access
This event is hosted via Zoom, by Legal News Wales (useful information below).
The seminar is FREE and early booking is advised as availability is limited.
Speakers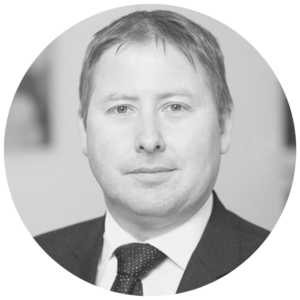 Rhys Taylor, Barrister, 30 Park Place & 36 Family
Rhys Taylor is a barrister, arbitrator and mediator at 30 Park Place, Cardiff and 36 Family (4 Field Court, Gray's Inn London). He specialises in financial remedy and TOLATA/cohabitation cases. Rhys also conducts private FDRs.  He is a Bencher of the Inner Temple and a member of the Bar Council ADR panel.
He was a member of the Pension Advisory Group, co-author of Pensions on Divorce: A Practitioner's Handbook (3rd edition, 2018) and a contributor to Resolution's 'Cohabitation Claims' (2nd edition, 2019) and Class's @eGlance. He has published numerous articles on family and property law and lectured the Judicial College on pensions on divorce and the conduct of FDRs. Rhys is commended in the Legal 500 and Chambers directories.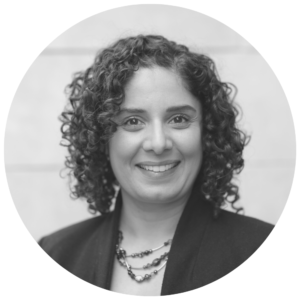 Mena Ruparel, Family Law Solicitor, author, trainer & arbitrator
Mena is a specialist family law solicitor and arbitrator with a portfolio career. She regularly writes, examines and trains on family law subjects. Mena is the co-author of the Unbundling Family Legal Services Toolkit, author of the Matrimonial Finance Toolkit (2017) and the Matrimonial Finance Handbook (2020) published by the Law Society.
In her role as co-chair of the family committee at the Law Society she is credited as a contributing author to Family Law Protocol, 4th edition. Mena is also the editor of the CILEx family law manuals (levels 3 and 6) and supported distance learning materials.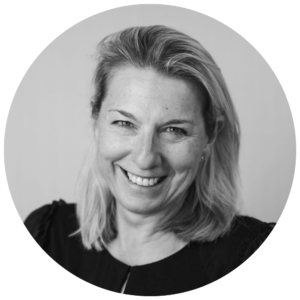 Deborah Dinan-Hayward, Barrister, Albion Chambers
Deborah is a matrimonial finance and Tolata specialist and financial dispute arbitrator. She is a member of the CIArb, IFLA and the FLBA. She is very happy to travel as a barrister (including conducting or adjudicating on Private FDRs) or as an arbitrator, to the parties' chosen venue or conduct a hearing / private FDR or financial arbitration remotely by video platforms such as: Zoom, Skype for Business, Skype and others, or by telephone.
Deborah is appointed as a Deputy District Judge sitting on the Western Circuit.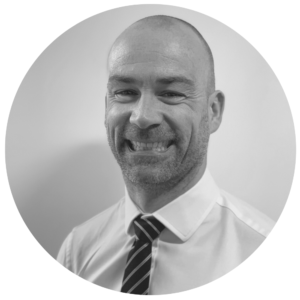 Greg Tait, Financial Planner, Brewin Dolphin
Greg started his career in financial services in 1998 and has provided financial planning advice since 2011. As well as being Family Law Accredited at Brewin Dolphin Greg is passionate about holistic planning, building a financial plan with clients so that their wealth can help them to live their best life.
Away from the office Greg is a FAW qualified coach, helping the next generation of footballers to love the game.
Useful information
We will send you the password within 24 hours of the event. You will receive the event link upon booking but please look out for an email from emma@legalnewswales.com containing the password.
To join the session via the Zoom video conferencing platform, you just need to click on the link we send you around 3 minutes before the session time. You can do this from a mobile phone, tablet, laptop or desktop, but the best functionality and quality of connection is achieved with a laptop or desktop computer, I would advise only using a mobile as a last resort. Zoom is free to use but if you are using it on a mobile phone without connection to wireless internet your mobile service provider may charge you.
When you click on the link you will need to accept pop ups and insert your name and to choose audio by computer if given that choice. When entering your name please enter the name by which you would like us to call you during the session.
Please Note:
When you join the session you will find yourself placed in a waiting room. Please don't panic, we'll let you in at the publicised event time.
You will then find yourself on mute. Please remain muted until the host opens the Q&A session. This is to ensure the recording isn't disrupted. Thank you!
We record all sessions if suitable for sharing – so that as many people as possible can view the event afterwards. You can turn your camera off if you'd prefer to do so. We aim to crop any Q&A sessions out to retain anonymity and confidentiality – or, if appropriate to do so, upload the audio version of the Q&A only.
It's very quick and easy to join the session and when you do, your camera image will automatically show to myself and the rest of the group and we will be able to hear what you say and any sounds around you. You should see and hear us too. You may communicate by typing things to the whole group and by speaking and you can click on prompts to invite us to go more quickly or more slowly.
If you have any technical difficulties on the day, please text the Editor, Emma Waddingham, on 07769203856.