We are delighted to welcome George Mathieson to lead our latest pensions on divorce webinar. Our FREE, online event is a great opportunity for family lawyers to tap into the expertise and insight of one of the country's leading pensions experts.
George Mathieson (CEO & Expert Witness at Mathieson Consulting Ltd) has seen the good, bad and ugly of practice when it comes to pensions on divorce.
George will share his team's considerable experience to highlight potential pitfalls to equip you with more knowledge to better service your clients.
Join us for this unmissable event, kindly supported by our Financial Planning & Investment Management Partner, Brewin Dolphin.
What to expect
In our FREE, one-hour zoom event, George will cover a baker's dozen of pension on divorce themes, including:
what not to request in a PODE report and why;
the risks in requesting a decree absolute on the wrong date;
hidden pension values;
…and much more.
This event will be hosted by Legal News Wales on Zoom, Useful information below.
Speaker profile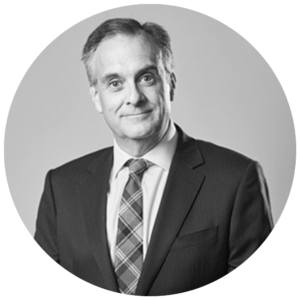 George Mathieson, CEO & Expert Witness, Mathieson Consulting Ltd
George founded Mathieson Consulting Ltd in 2008. With a background in Banking and Pensions, George has over 35 years of experience in finance. Very quickly George established a reputation for providing Expert Witness report, in clear English. Demand for such reports rapidly increased and George then embarked on a strategy of recruiting a team of Actuaries, who rapidly established themselves as experts in this field, supported by one of the most highly qualified team of administrative staff, with unrivalled knowledge and skills in pensions.
George is a regular speaker at many Conferences and Professional Training events, where he is applauded for imparting his knowledge in a clear (and sometimes amusing) way.
Useful information
We will send you the password within 24 hours of the event. You will receive the event link upon booking but please look out for an email from emma@legalnewswales.com containing the password.
To join the session via the Zoom video conferencing platform, you just need to click on the link we send you around 3 minutes before the session time. You can do this from a mobile phone, tablet, laptop or desktop, but the best functionality and quality of connection is achieved with a laptop or desktop computer, I would advise only using a mobile as a last resort. Zoom is free to use but if you are using it on a mobile phone without connection to wireless internet your mobile service provider may charge you. 
When you click on the link you will need to accept pop ups and insert your name and to choose audio by computer if given that choice. When entering your name please enter the name by which you would like us to call you during the session.
Please Note:
When you join the session you will find yourself placed in a waiting room. Please don't panic, we'll let you in at the publicised event time.
You will then find yourself on mute. Please remain muted until the host opens the Q&A session. This is to ensure the recording isn't disrupted. Thank you!
We record all sessions if suitable for sharing – so that as many people as possible can view the event afterwards. You can turn your camera off if you'd prefer to do so. We aim to crop any Q&A sessions out to retain anonymity and confidentiality – or, if appropriate to do so, upload the audio version of the Q&A only.
It's very quick and easy to join the session and when you do, your camera image will automatically show to myself and the rest of the group and we will be able to hear what you say and any sounds around you. You should see and hear us too. You may communicate by typing things to the whole group and by speaking and you can click on prompts to invite us to go more quickly or more slowly.
If you have any technical difficulties on the day, please text the Editor, Emma Waddingham, on 07769203856.