Understanding emotions, how people think, act, lead and interact with each other plays an important role in creating a healthy, happy, productive and sustainable working environment.
The 100+ law firms that responded to our Legal Sector in Wales survey*, told us that the biggest challenges to their business this year are wellbeing and retaining talented staff. Understanding why people behave and react to certain leadership styles and situations is a good starting point to help managers and decision-makers create a positive, productive and collaborative environment that employees love and aspire to working in.
While the full results of our survey are due soon, we're running a series of events to help your firm access the tools and resources to help you address the challenges and shape a fit, flexible, relevant and exciting law firm fit for the future and for the people you serve. This event is just one of those.
Unpicking why people behave and react in certain ways is a science. We invited Make Sense Limited for a free, one-hour session to help law firms be brave and move away from old fashioned, rational approaches to people and organisational success by focusing on new and exciting developments in science.
Join us for a fascinating discussion into the neuroscience behind key organisational and people issues which could help define the future success of law firms.
What to expect
We'll cover:
How to safeguard wellbeing as we emerge from lockdown;
The role of understanding emotions in performance, and;
What a 'quantum organisation' is, why it's relevant to law firms and how it can make yours fit for the future.
Have something to ask?
There will be time during this event to answer any questions you might have during a Q&A session at the end. If you would like to submit any questions in advance, you can include them when registering.
Speakers
Clive Hyland, Director, Make Sense Limited.
Victoria Hall, Director, Make Sense Limited & Consultant Partner Employment Lawyer.
(Full profiles below.)
* Scroll through slider below for some early results of our Legal Sector in Wales survey, directed to decision-makers in legal services, based in Wales.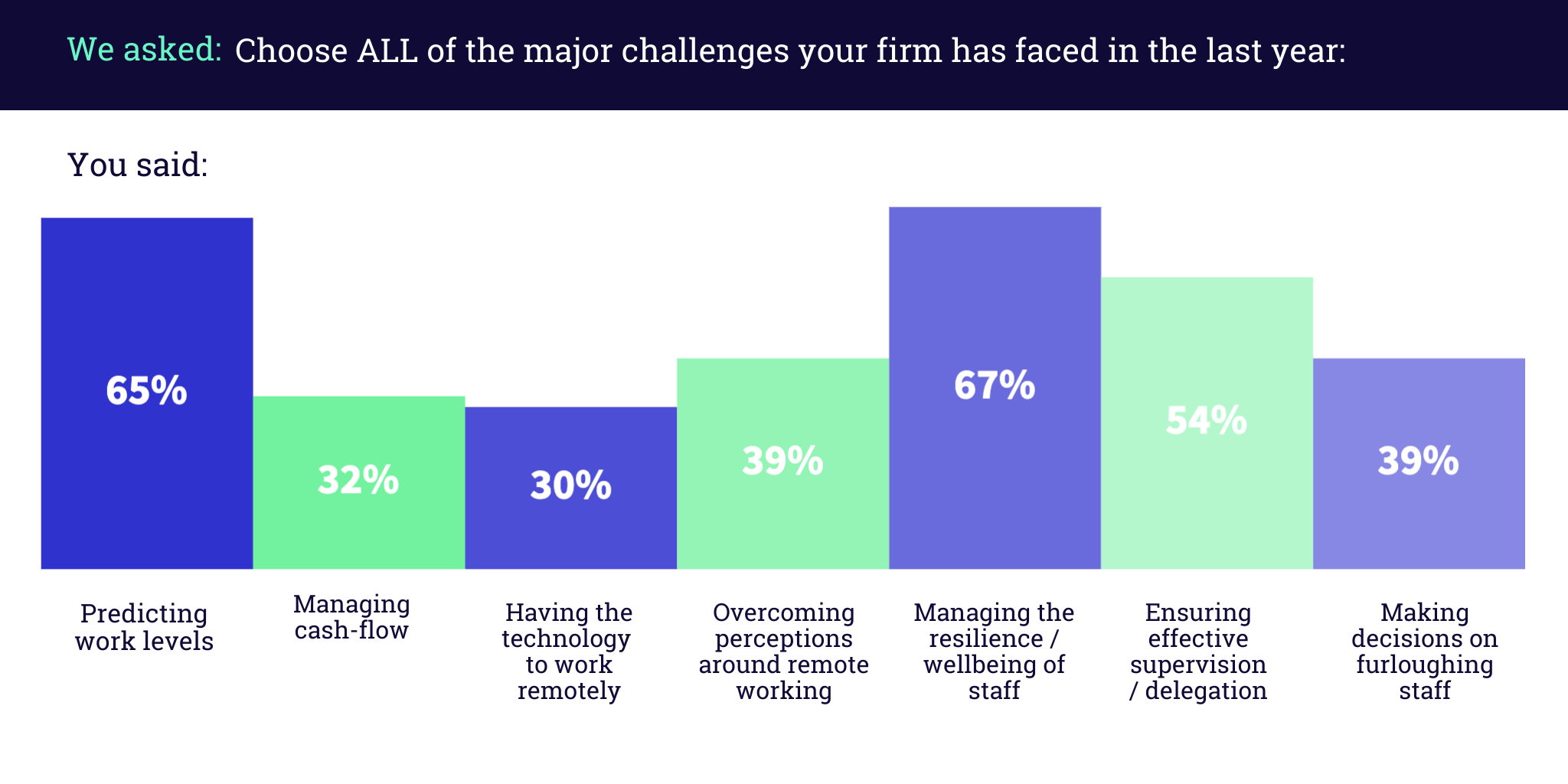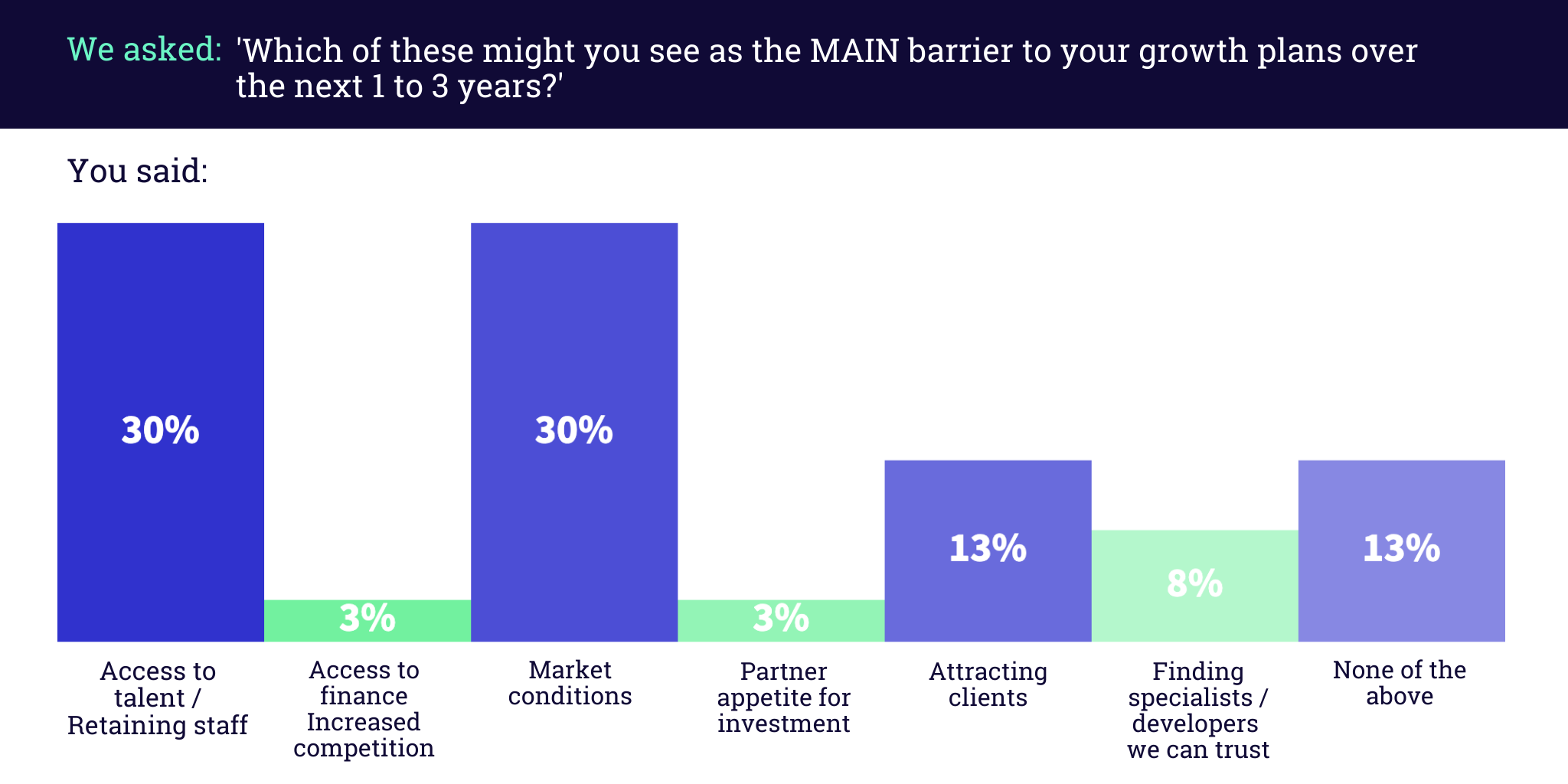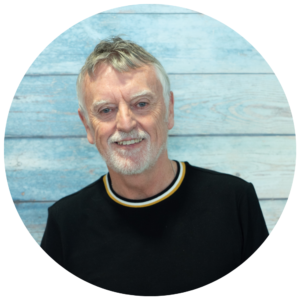 Clive Hyland, Director of Make Sense Limited
Clive is a thought leader, author and speaker on leadership, corporate strategy and advanced human performance.  All of his work with law firms and other organisations is underpinned by his experience of neuroscience study and research to address strategic and cultural challenges.
When not reading challenging books, Clive spends time with his family and plays walking football for Wales.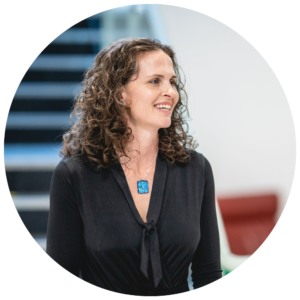 Victoria Hall, Director, Make Sense Limited & Consultant Partner Employment Lawyer
Victoria is a former military officer, employment lawyer, speaker, author and coach.  She is also a wellbeing advocate and voluntary Committee Member for the charity, Mind Cymru.
Outside of work, Victoria is a busy mother of three girls, a committed friend and keeps herself fit by running and playing tennis.
Useful information
We will send you the password within 24 hours of the event. You will receive the event link upon booking but please look out for an email from emma@legalnewswales.com containing the password.
To join the session via the Zoom video conferencing platform, you just need to click on the link we send you around 3 minutes before the session time. You can do this from a mobile phone, tablet, laptop or desktop, but the best functionality and quality of connection is achieved with a laptop or desktop computer, I would advise only using a mobile as a last resort. Zoom is free to use but if you are using it on a mobile phone without connection to wireless internet your mobile service provider may charge you.
When you click on the link you will need to accept pop ups and insert your name and to choose audio by computer if given that choice. When entering your name please enter the name by which you would like us to call you during the session.
Please Note:
When you join the session you will find yourself placed in a waiting room. Please don't panic, we'll let you in at the publicised event time.
You will then find yourself on mute. Please remain muted until the host opens the Q&A session. This is to ensure the recording isn't disrupted. Thank you!
We record all sessions if suitable for sharing – so that as many people as possible can view the event afterwards. You can turn your camera off if you'd prefer to do so. We aim to crop any Q&A sessions out to retain anonymity and confidentiality – or, if appropriate to do so, upload the audio version of the Q&A only.
It's very quick and easy to join the session and when you do, your camera image will automatically show to myself and the rest of the group and we will be able to hear what you say and any sounds around you. You should see and hear us too. You may communicate by typing things to the whole group and by speaking and you can click on prompts to invite us to go more quickly or more slowly.
If you have any technical difficulties on the day, please text the Editor, Emma Waddingham, on 07769203856.