Join Public Law Wales for this very special event with the former Treasury Solicitor and head of the Government Legal Department, Sir Jonathan Jones KCB QC (Hon).
Jonathan Jones is a Senior Consultant Public and Constitutional Law at Linklaters, Hon Professor at Durham Law School, former Treasury Solicitor and Head of the Government Legal Service. He will share his reflections on the current issues in Public Law with attendees at this free, online event.
Jonathan attended Llandovery College in Carmarthenshire before attending St Chad's College at Durham University. He went on to a legal career in the civil service from 1985 – 2020, rising in 2014 to become the Treasury Solicitor (a role which also made him HM Procurator General and Head of the Government Legal Department). He left the role in the wake of the decision to enact the UK Internal Markets Bill.
What to expect
Jonathan will discuss his journey from growing up in Wales to the top of the Government's legal service and provide some reflections on public law in the UK in the present climate. He will also take questions in the Q&A session.
This event has been kindly sponsored by:
IOLIS Legal Services
Aberystwyth University
Bangor University
No5 Chambers
Geldards LLP
30 Park Place
Who should attend?
The event is free to attend to all, not just Public Law Wales members.
It will be of interest to all those who practice in public law (in Wales or further afield) as well as those who have an interest in politics and law generally.
Book your place
Booking is essential. Please click here to book your place.
The event will be hosted by Legal News Wales via Zoom (useful information below).
Speaker profile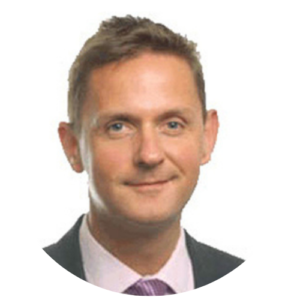 Sir Jonathan Jones KCB QC (Hons)
Jonathan was Treasury Solicitor and Permanent Secretary of the Government Legal Department (and its precursor organisation) between March 2014 and November 2020. His previous roles include:
Director General, Home Office Legal Adviser's Branch, 2012 to 2014
Deputy Treasury Solicitor at the Treasury Solicitor's Department, 2009 to 2012
Director General of the Attorney General's Office, 2004 to 2009
Legal Adviser to the Department for Education, 2002 to 2004
He is a barrister and a bencher (senior member) of Middle Temple, where he is active in training junior members of the Bar. Click here for his Crown's Nominee profile on gov.uk.
Useful information
We will send you the password within 24 hours of the event. You will receive the event link upon booking but please look out for an email from emma@legalnewswales.com containing the password.
To join the session via the Zoom video conferencing platform, you just need to click on the link we send you around 3 minutes before the session time. You can do this from a mobile phone, tablet, laptop or desktop, but the best functionality and quality of connection is achieved with a laptop or desktop computer, I would advise only using a mobile as a last resort. Zoom is free to use but if you are using it on a mobile phone without connection to wireless internet your mobile service provider may charge you.
When you click on the link you will need to accept pop ups and insert your name and to choose audio by computer if given that choice. When entering your name please enter the name by which you would like us to call you during the session.
Please Note:
When you join the session you will find yourself placed in a waiting room. Please don't panic, we'll let you in at the publicised event time.
You will then find yourself on mute. Please remain muted until the host opens the Q&A session. This is to ensure the recording isn't disrupted. Thank you!
We record all sessions if suitable for sharing – so that as many people as possible can view the event afterwards. You can turn your camera off if you'd prefer to do so. We aim to crop any Q&A sessions out to retain anonymity and confidentiality – or, if appropriate to do so, upload the audio version of the Q&A only.
It's very quick and easy to join the session and when you do, your camera image will automatically show to myself and the rest of the group and we will be able to hear what you say and any sounds around you. You should see and hear us too. You may communicate by typing things to the whole group and by speaking and you can click on prompts to invite us to go more quickly or more slowly.
If you have any technical difficulties on the day, please text the Editor, Emma Waddingham, on 07769203856.