Junior lawyers are increasingly leading the narrative on new business ideas, the use of technology and employee engagement in Welsh law firms according to the Junior Lawyers Division Cardiff.
Join Legal News Wales and the JLD Cardiff & SE Wales for this free, one-hour event aimed to share the experiences of junior lawyers in Wales – to see how their hidden skillsets have been discovered and embraced by their employers and the value this trust has added value to the firms and its clients.
We'll also hear from two Partners to understand how law firms have managed and motivated their employees to share ideas and new solutions to problems, particularly while remote working.
What to expect
Discovery – How to uncover the hidden talent within your junior workforce and how to discover it
Management – How to nurture innovation and business growth
Motivation – Motivating junior lawyers beyond the pay cheque, and the dividends it brings
Benefits – How can law firms have and can benefit
A short Q&A
Who should attend?
Partners, team leaders, directors, HR professionals and junior lawyers in law firms in Wales, and beyond. It will also be relevant to law students.
The discussion and examples will also be relevant to other professional service areas and all are welcome to join us!
Speakers
Adam McGlynn, Chair, JLD Cardiff & SE Wales & Solicitor, Acuity law (profile)
Claire Knowles, Partner, Acuity Law (profile)
Clive Thomas, Managing Partner, Watkins & Gunn (profile)
Jonathan Williams, Trainee Solicitor, Watkins & Gunn (profile)
More speakers TBA soon!
This event is hosted for free and online, via Zoom. Useful event access information can be found below.
Hosted by:

In collaboration with: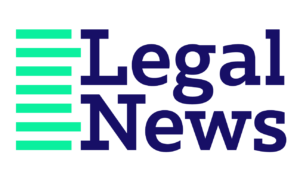 Legal News Wales St David's Day Celebration 2021
This event is being hosted as part of our two-day St David's Day 2021 celebration of the legal sector in Wales  – a series of free, online events which take place on Friday 26 February and Monday 1 March. Click here to view all our events and book your place.
Our special St David's Day events focus on business resilience, sustainability and diversity in the legal profession in Wales, building on the Justice Commission for Wales 2020 report recommendations to ensure Wales has a thriving and sustained legal sector to cater for the needs of the communities they serve.
Opening event – Celebrating the legal sector in Wales
The Counsel General for Wales, President of The Law Society, David Greene and Vice-Chair of the Law Society Wales Committee, Mark Davies, will join our Editor Emma Waddingham for the opening event on Friday 26 February, from 9:30am.
Useful information
We will send you the password within 24 hours of the event. You will receive the event link upon booking but please look out for an email from emma@legalnewswales.com containing the password.
To join the session via the Zoom video conferencing platform, you just need to click on the link we send you around 3 minutes before the session time. You can do this from a mobile phone, tablet, laptop or desktop, but the best functionality and quality of connection is achieved with a laptop or desktop computer, I would advise only using a mobile as a last resort. Zoom is free to use but if you are using it on a mobile phone without connection to wireless internet your mobile service provider may charge you.
When you click on the link you will need to accept pop ups and insert your name and to choose audio by computer if given that choice. When entering your name please enter the name by which you would like us to call you during the session.
Please Note:
When you join the session you will find yourself placed in a waiting room. Please don't panic, we'll let you in at the publicised event time.
You will then find yourself on mute. Please remain muted until the host opens the Q&A session. This is to ensure the recording isn't disrupted. Thank you!
We record all sessions if suitable for sharing – so that as many people as possible can view the event afterwards. You can turn your camera off if you'd prefer to do so. We aim to crop any Q&A sessions out to retain anonymity and confidentiality – or, if appropriate to do so, upload the audio version of the Q&A only.
It's very quick and easy to join the session and when you do, your camera image will automatically show to myself and the rest of the group and we will be able to hear what you say and any sounds around you. You should see and hear us too. You may communicate by typing things to the whole group and by speaking and you can click on prompts to invite us to go more quickly or more slowly.
If you have any technical difficulties on the day, please text the Editor, Emma Waddingham, on 07769203856.