Legal News Wales & Admiral Law presents a vibrant roundtable event to help law firms in Wales lead the way with bold, tangible diversity and inclusion policies that benefit your firm and meet the diverse needs of our communities.
The increased focus on D&I in 2020 has been inspired by a number of events, from the death of George Floyd in the US to remote working and the impact that can have on individuals with protected characteristics and also on wellbeing. We've hosted a number of discussions on what a diverse law firm might look like, and some of the barriers, but this event aims to focus on what law firms can DO to enhance their D&I policies and put them into action to help their people, their business models and the communities they serve.
Admiral Law is one of those law firms on the start of its renewed D&I policy journey in light of new diversity conversations over the past year so Legal News Wales has invited the team, and others, to share their experiences, thoughts and challenges with other law firms in Wales.
What to expect
Our  Editor Emma Waddingham will guide a panel of speakers through a series of D&I policy topics (below) in this free one-hour event. If we have time, we'd welcome questions from attendees using the chat function.
The event aims to offer some tangible ideas for attendees to take away with them – as well as understand the business case for having a holistic, relevant D&I policy. We'll also share feedback from recruitment candidates as law firms compete for talent.
What we'll cover
A variety of D&I topics, including:
Retention: the pool of talent coming into law is diverse but this still isn't reflected in more senior roles, due to a disproportionate decline in numbers amongst certain groups. Why is this the case and how to understand and measure any change we make.
Social mobility: How can law firms turn the dial here and make real progress in Wales?
The important of nurturing a diverse workforce
How we better serve and support all of our clients, irrespective of their personal situations
Attracting new talent: what are candidates looking for? Can we deliver?
Creating safe spaces: for conversations, questions, answers; to listen; to ensure people feel valued
Wellbeing
Panelists
Hannah Pinches, Head of Admiral Law
Sophia Vasquez, Deputy Head of Admiral Law
Sheryl Dame, Operations Manager, chair of the LGBTQ forum at Admiral Law
Dan Caunt, In-house Head of Legal, Admiral Group Plc
Ruth Reid, Barrister, Founder of Cake & Counsel
Scyra Alexander, Operations Manager, chair of Minority Ethnic & Social Mobility forums at Admiral Law
Sandeep Gill, Serious Injuries Solicitor & member of Minority Ethnic forum at Admiral Law
Rhian Smith, JCP Solicitors & Chair of the Cardiff & District Law Society Disability D&I Sub-committee
Saffia Hurley, Recruitment Assistant, Geldards LLP
Sarah Castle, Divisional Head of Legal, Yolk Recruitment
This event is hosted for free and online, via Zoom. Useful event access information can be found below.
Hosted by:

In collaboration with: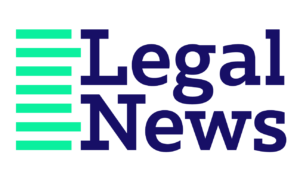 Legal News Wales St David's Day Celebration 2021
This event is being hosted as part of our two-day St David's Day 2021 celebration of the legal sector in Wales  – a series of free, online events which take place on Friday 26 February and Monday 1 March. Click here to view all our events and book your place.
Our special St David's Day events focus on business resilience, sustainability and diversity in the legal profession in Wales, building on the Justice Commission for Wales 2020 report recommendations to ensure Wales has a thriving and sustained legal sector to cater for the needs of the communities they serve.
Opening event – Celebrating the legal sector in Wales
The Counsel General for Wales, President of The Law Society, David Greene and Vice-Chair of the Law Society Wales Committee, Mark Davies, will join our Editor Emma Waddingham for the opening event on Friday 26 February, from 9:30am.
Useful information
We will send you the password within 24 hours of the event. You will receive the event link upon booking but please look out for an email from emma@legalnewswales.com containing the password.
To join the session via the Zoom video conferencing platform, you just need to click on the link we send you around 3 minutes before the session time. You can do this from a mobile phone, tablet, laptop or desktop, but the best functionality and quality of connection is achieved with a laptop or desktop computer, I would advise only using a mobile as a last resort. Zoom is free to use but if you are using it on a mobile phone without connection to wireless internet your mobile service provider may charge you.
When you click on the link you will need to accept pop ups and insert your name and to choose audio by computer if given that choice. When entering your name please enter the name by which you would like us to call you during the session.
Please Note:
When you join the session you will find yourself placed in a waiting room. Please don't panic, we'll let you in at the publicised event time.
You will then find yourself on mute. Please remain muted until the host opens the Q&A session. This is to ensure the recording isn't disrupted. Thank you!
We record all sessions if suitable for sharing – so that as many people as possible can view the event afterwards. You can turn your camera off if you'd prefer to do so. We aim to crop any Q&A sessions out to retain anonymity and confidentiality – or, if appropriate to do so, upload the audio version of the Q&A only.
It's very quick and easy to join the session and when you do, your camera image will automatically show to myself and the rest of the group and we will be able to hear what you say and any sounds around you. You should see and hear us too. You may communicate by typing things to the whole group and by speaking and you can click on prompts to invite us to go more quickly or more slowly.
If you have any technical difficulties on the day, please text the Editor, Emma Waddingham, on 07769203856.