Location:
Sector:
Job type:
Salary:
Contact:
Email:
Phone:
Published:
Expiry date:
Home-working
Family
Permanent
£33-35k pro rata
Katherine Adams
recruitment@nwlcsteering.org.uk
07789 672343
20 days ago
08/02/2023
Family Solicitor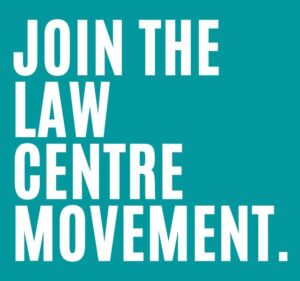 Role requirements: Family Solicitor (Domestic Abuse). At least 1 years post-qualifying experience required.
Location: Llandudno Junction, with flexible and some hybrid working, and area travel.
Permanent role: 0.6 FTE (21 hours per week). Flexible / Hybrid working.
Salary: £33-35k pro rata, (£19,800 – £21k per annum), 28 days annual leave + bank holidays, 3% employer pension contributions and Employee Assistance Programme.
Deadline for application: 9am, Wednesday 8 February 2023.
The role
The North Wales Law Centre Steering Group requires a passionate Welsh-speaking solicitor with a strong commitment to social justice to lead our family casework, with a focus on domestic abuse matters. This is a rare opportunity to significantly influence the design and delivery of an exciting new service. The post holder will form part of a small, dedicated team launching a new Law Centre in North Wales.
We are looking for an enthusiastic family solicitor to:
Help us establish and grow our service to meet the needs of people living across the North Wales region.
Have conduct of and be responsible for the delivery of advice, casework, support and representation for clients from across North Wales on family and domestic abuse issues.
Work in partnership with our housing solicitor to provide specialist family advice and representation to people experiencing housing insecurity.
Work in partnership with community venues, advice agencies and other agencies to ensure the needs of local people are met and that social policy work is co-ordinated to prevent problems occurring wherever possible.
To inform and participate in our public legal education work, to promote the Law Centre and a rights-respecting culture in North Wales
Main duties & responsibilities:
To offer advice and representation, in Welsh and English where required, in family and domestic abuse matters.
To take on associated casework, to make applications for public funding as required.
To ensure that all casework, advice, assistance and representation complies with the requirements of the organisations' accreditation.
To represent clients at the county court, in Welsh and English as required, with occasional representation in courts out of area as determined by client need.
To liaise with other parties' representatives, solicitors, other agencies and groups as required.
To interview and advise clients in Welsh and English regarding domestic abuse matters, family law and practice.
To undertake outreach work, including liaising with local communities, delivering talks and presentations to groups in Welsh and English, and visiting other groups and centres as appropriate. Work from various locations as reasonably required by the Board.
To keep up-to-date at all times with changes in family and domestic abuse law by reading, attending training events and using computer for reference purposes.
To deliver training sessions in connection with own field of work to other agencies.
To complete any other records in connection with casework in order to meet Law Centre requirements, maintain statistics and update client files, using manual or computerised systems as appropriate and as required by the organisation.
To collate evidence and work in partnership with other advice providers locally and regionally to influence the development of policy and legislation in relation to domestic abuse, violence against women and girls and family.
To prepare reports on own work for the information of the Trustee Board, funders and other stakeholders, as required.
To carry out a share of administrative tasks including those detailed in the Law Centre`s Quality Manual.
To undertake any other duties as may be reasonably required by the Board.
Essential skills & attributes:
A strong commitment to challenging inequality and promoting social justice.
Excellent oral and written communication skills in Welsh and English, with a strong commitment to delivering legal services in clients' preferred language and growing Welsh legal talent.
At least one years post qualification experience of specialist family law advice with experience of domestic abuse matters.
Experience of county court litigation including advocacy.
Sound understanding of the SRA Professional Conduct Rules, SQM standards and Solicitor's Accounts Rules and ability to apply them as necessary.
Proven experience of billing, meeting financial targets and time recording requirements using our case management system.
An understanding of and commitment to equality and diversity and its relevance to legal advice.
The ability to communicate effectively with the organisations client group.
Ability to work under pressure and meet deadlines.
Ability to prioritise work including willingness to undertake urgent work, sometimes necessarily out of ours (judicial reviews/injunctions)
Ability to work as part of a team.
Excellent IT skills.
Desirable skills & attributes:
Experience of working with communities/individuals who are marginalised, affected by discrimination and/or of working with agencies in the voluntary or statutory sector in a relevant field of work.
Previous experience of applying for grant funding.
Apply now
The deadline for application for this, and other vacancies currently available with the North Wales Law Clinic, is Wednesday 8 February 2023, at 9am.
How to apply: Further details for this role, the application pack, and an equality and mentoring form, are available here: nwlcsteering.org.uk/en/recruitment
Contact
If you're interested in working with the North Wales Law Centre but are unsure about the roles advertised, would like to volunteer, or are interested in the possibility of working with us in the future, we'd love to hear from you!
Please contact our Development Manager Katherine Adams in the first instance, on 07789 672343 or email us at recruitment@nwlcsteering.org.uk.