Location:
Job type:
Salary:
Contact:
Email:
Phone:
Published:
Expiry date:
Home-working
Fixed Term Contract
£21,500 pro rata
Katherine Adams
recruitment@nwlcsteering.org.uk
07789 672343
20 days ago
08/02/2023
Triage Co-ordinator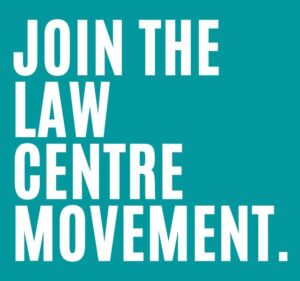 Contract: Fixed Term Contract 1 year with the possibility of continuation subject to funding. 0.6 FTE / 21 hours per week. Flexible / Hybrid working.
Location: Llandudno Junction, with flexible and some hybrid working, and area travel.
Salary:£21,500.00 pro rata (£12,900.00 per annum), 28 days annual leave + bank holidays, 3% employer pension contributions and Employee Assistance Programme.
Deadline for application: 9am, Wednesday 8 February 2023.
The role
This is an exciting opportunity to be part of a small, committed and skilled team designing and delivering a new service for the people of North Wales. The North Wales Law Centre Steering Group is looking for a Welsh-speaking Triage Co-Ordinator who has the skills, knowledge and experience to:
Provide signposting to service users who are seeking legal advice on housing and domestic abuse issues.
Provide an effective triage service for Law Centre clients.
Create strong relationships and referral pathways between legal and advice sector organisations across North Wales.
Assist with training and supporting a team of skilled volunteers to assist with the provision of an effective triage service.
The Triage Co-Ordinator will be a pivotal role within the Law Centre . The post holder will be the first point of contact for potential clients, take note of the problem they are seeking to resolve and identify associated legal issues, carry out initial triage and where appropriate, arrange appointments with North Wales Law Centres' solicitors and/or make referrals to external organisations.
We recognise the value that diverse experiences bring to our work. We are particularly keen to attract candidates who are from backgrounds currently underrepresented in the law and who have lived experienced of some of the issues many of our clients face.
Main duties & responsibilities:
To be the first point of contact for referrals and queries in Welsh and English about the Law Centre's services.
To take initial details from new clients in Welsh and English where required, and document these instructions.
Maintain full records of clients being assisted.
Provide an effective triaging and referral service to North Wales Law Centre.
To co-ordinate and train a team of volunteers to assist with telephone, reception and triage cover.
Work with legal and advice sector organisations to maintain an overview of provision across North Wales.
Work with legal and advice sector organisations to build clear and easy to navigate referral pathways between them and the Law Centre.
Contribute to the development of learning materials or other resources such as the volunteer handbook.
To provide assistance at outreach locations and take part in partnership meetings.
Participate in training to ensure that your own knowledge and skills are maintained to meet professional standards and continued professional development requirements.
Maintain the standard of professional service in line the Law Centre's policies and procedures.
Undertake any other related duties as may reasonably be required.
Essential skills & attributes:
Excellent written and verbal communications skills in Welsh and English.
A strong commitment to challenging inequality and promoting social justice.
Good knowledge of the advice sector in North Wales and the agencies and organisations available to support people experiencing housing insecurity, homelessness and/or domestic abuse.
A basic understanding of issues faced by individuals seeking services delivered by the Law Centre (i.e. housing need, domestic abuse, poverty).
Experience of providing advice, assistance or advocacy to people in distress, with patience, tact, a demonstrated awareness of professional boundaries and confidentiality.
A good understanding of the importance of volunteers as an integral and fundamental foundation to community organisations, and experience of developing and leading volunteer teams.
Experience of partnership working, managing relationships with stakeholders and collaborating with external organisations.
Ability to learn quickly, follow instructions accurately, the ability to absorb large amounts of complex information quickly whilst ensuring attention to detail.
Excellent office IT skills to include use of up to date technology such as Word and Excel etc.
Ability to write letters/reports and analyse complex information promptly.
The ability to work independently on own initiative, as well as part of a small, dedicated and hard working team.
Ability to follow and adhere to management guidance structures in line with the Law Centre professional employment standards, policies and procedures.
Experience of working to demanding time scales in a pressurised environment.
Ability to communicate in Welsh.
Desirable skills & attributes:
Sound knowledge of the justice system in England and Wales.
Experience of working with communities/individuals who are marginalised, affected by discrimination and/or of working with agencies in the voluntary or statutory sector in a relevant field of work.
Knowledge of Local Authority duties, policies, procedures and decision making processes in areas of housing and domestic abuse.
Background in specialist advice i.e. legal or Citizens Advice Bureau.
Experience of using a Case Management System.
We recognise that the Job Description and Personal Specification for this post is broad. We do not expect one applicant to meet all essential and desirable criteria.
We welcome applications from people who are excited by the role and our project, and feel they possess a significant proportion of the skills and attributes required to successfully fulfil the role.
Apply now
The deadline for application for this, and other vacancies currently available with the North Wales Law Clinic, is Wednesday 8 February 2023, at 9am.
How to apply: Further details for this role, the application pack, and an equality and mentoring form, are available here: nwlcsteering.org.uk/en/recruitment
Contact
If you're interested in working with the North Wales Law Centre but are unsure about the roles advertised, would like to volunteer, or are interested in the possibility of working with us in the future, we'd love to hear from you!
Please contact our Development Manager Katherine Adams in the first instance, on 07789 672343 or email us at recruitment@nwlcsteering.org.uk.