Mental Health Awareness Week 2022 aims to tackle the rise of loneliness. Clare Good, Wellbeing Officer for Cardiff & District Law Society & LawCare champion offers some simple, big impact, ideas to help yourself & your colleagues.
Mental Health Awareness Week is led by the Mental Health Foundation to raise awareness of mental health each year. Every year the Foundation sets a theme for the week, and in 2022, the theme is loneliness.
Loneliness is a strange thing – we will all have felt it at some point, but people still do not feel comfortable talking it. But we are not alone in feeling lonely – one in four adults feel lonely some or all of the time. The true figure is probably higher.
The Foundation are encouraging people to talk about loneliness this week, using the tag #IveBeenThere.
Like many others, I have been there.
Anyone who knows me will know that I love alone time. When we first went into lockdown, I quite liked the novelty of being able to spend all day every day alone. It's much less effort to get up and spend the day with yourself!
But that novelty soon wore off and I realised how much of a positive impact socialising and being around people had on me.
It's one thing to enjoy your own company, but it's another to spend four months locked away with only yourself (well, if we discount the dog that's always by my side). My solution was to bury myself in work and tell everyone I was absolutely fine.
But that of course wasn't sustainable. I realised that working remotely didn't mean I had to be alone – I found I actually got closer to a lot of colleagues during lockdown. Everyone being in such a weird situation, where we knew everyone was likely struggling with something (whether it was bereavement or juggling work and suddenly being a teacher to their children) encouraged people to check in with people more. To take the time to ask, 'how are you?'.
And that simple question can make such a difference to someone's day.
Now that we are making our way back to 'normal' life, I've appreciated being able to freely go into the office so much more now than I did before.
I've had a challenging year – preparing for the most important trial I'll probably do in my career, packing my life (and dog) up to relocate to London for the trial, moving house, some bad news about my dad's health – but having colleagues I can talk to and take some time out with has been the key to not letting this impact my mental health.
We shouldn't ever have to feel lonely at work
Working in law is intense. We have all seen the worrying reports and statistics regarding wellbeing in this profession. Whilst we have come some way, there are still so many people suffering.
But we shouldn't ever have to feel lonely at work – we spend the majority of our waking time with our colleagues. We are all in it together. Taking 10 minutes to have a coffee with a colleague can make all the difference to both yours and their day.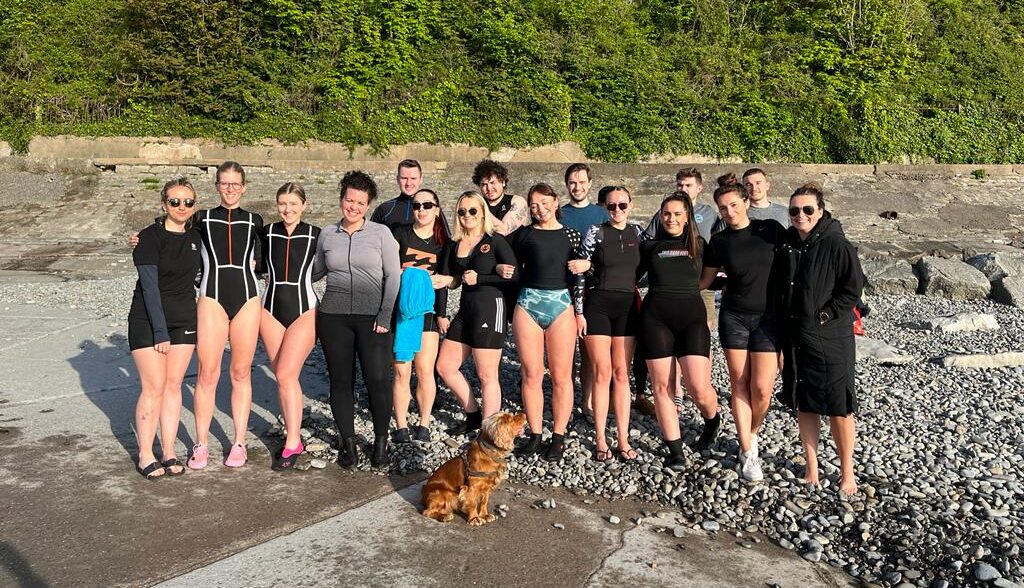 This year my employer, Capital Law, organised a morning sea dip at Penarth Pier, followed by a Tea and Talk event (Mental Health Foundation's flagship event this year) back in the office to warm up and catch up.
This really brought the team together, to share experiences and challenges, and just to check in and see how everyone really is.
Cardiff & District Law Society are encouraging people to do the same – but not just for this week, Tea & Talk is something we can all easily do throughout the year (virtually and in person).
Here are some more tips for combatting loneliness in the workplace:
Reach out to your colleagues for a 'Tea & Talk' and ask them how they are;
Share your experiences and challenges! The more we share the more comfortable people will feel to speak out when they are struggling. So why not share your #IveBeenThere story?; and
If you are struggling and do not feel able to speak to anyone you know about it, then reach out to LawCare for a free and confidential chat.