SBA The Solicitors' Charity and Cardiff & District Law Society hosted an essential event to explain the support the charity offers individual solicitors and their families.
Nick Gallagher, CEO of SBA The Solicitors' Charity presented, alongside Steve Roberts, President of Cardiff & District Law Society.
Nick explained the full range of services available to you from the charity – which extends beyond financial support.
Earlier this week, we reported that The Solicitors' Charity had launched its £1m Covid-19 Hardship Fund to support solicitors that have been impacted by the pandemic.
In advance of the event, Nick said:
"SBA The Solicitors Charity exists to support solicitors in need or crisis.  We have been doing so for 160 years and hope to be here for the profession for many years to come.

"Our Covid-19 Hardship Fund is designed to help solicitors in particular hardship because of the pandemic.  Often these will be people who do not qualify for help from the Government."
This of course, extends to those who have seen new jobs retracted and have not been placed on furlough by their former company.
While we would urge law firms to use the furloughing process to support individuals, rather than rely on much-needed charitable resources, such as this, to fill the gap, individuals will see the news as a sign of hope.
As Nick says:
"Wherever firms are able to take up government help, such as the Job Retention Scheme, that means fewer solicitors need to rely on us and we can do more for those most in need who fall outside the help schemes available."
Please share this information far and wide to ensure our peers can benefit from the charity's support, if they need it.
Event recording
Please note, this was a live event.
Fund applications are open
Applications for the fund are NOW OPEN. Don't be put off by the form. Watch the video from our event to prepare yourself for the form and to understand what other free support is there for you – and your family.
For details of SBA The Solicitors' Charity Covid-19 Hub, containing the Covid-19 Hardship Fund application links and other support, please click here.
Speaker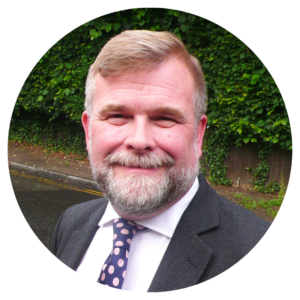 Nick Gallagher, CEO, SBA The Solicitors Charity
Nick became CEO of SBA The Solicitors Charity in June 2019.  Prior to this he was  for 3 years CEO of The Personal Support Unit a charity providing help through volunteers to Litigants in Person across the civil and family courts of England and Wales. He has also been CEO of two legal pro bono charities – LawWorks and the Bar Pro Bono Unit.
Prior to moving into the legal world, and after starting his career in the health sector, Nick worked in international development for over 15 years specialising in volunteer preparation and deployment including as Head of Volunteering for Voluntary Service Overseas. Nick is a past Chair of People in Aid and is a member of the Nominations Committee of the Samaritans.