Help the legal sector in Wales access the latest insights, experiences and expertise to help legal practices stay resilient, competitive and an aspirational place to work is a core mission for Legal News Wales, which is why we have launched a new podcast series to support legal practices of all sizes – the Legal Sector Resilience podcast.
Each episode contains a series of one-to-one conversations with the people who are passionate about helping you create strong, relevant and thriving legal practices that attract and retain the best talent, led by me, Emma Waddingham, Editor of Legal News Wales.
Expect discussions around technology, pricing, people, culture, compliance, leadership, finance and more to help inspire you to confidently invest in the tools, strategies and solutions to help elevate, sustain and grow your legal practice. This podcast covers it all and is ideal for SME legal practices – including barristers chambers.
Season 1 has launched and you can find the first episode below, or on all good podcasting apps, by searching for the Legal News Wales 'Legal Sector Resilience' Podcast – or connecting to the RSS feed here.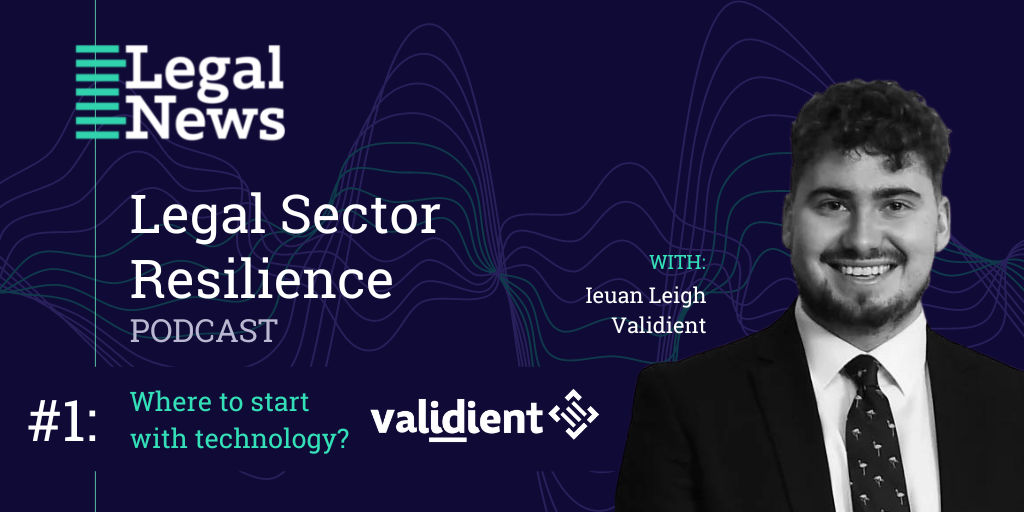 Where to start with technology?
The legal sector in Wales made great gains with the during the pandemic but to sustain the pace of change to help build thriving, competitive and resilient law firms, those investing in tech need to feel confident their investments by knowing wha's best for them, and where to look for help.
In our first Legal Sector Resilience Podcast, host  Emma Waddingham, Editor of Legal News Wales, speaks to Ieuan Leigh, CEO, Validient to help SME law firms in Wales identify their process problems and the solutions that can help. Spoiler alert: you might not always need a tech solution!
With thanks to our co-host Ieuan Leigh and Validient. For more information on how Validient can help you, or a quick chat with Ieuan, visit validient.com or email info@validient.com


Join the conversation
For more information on joining our podcast, please contact the Editor, Emma Waddingham here.