Interview:

Setting a precedent for inclusion and evolution in Wales' legal sector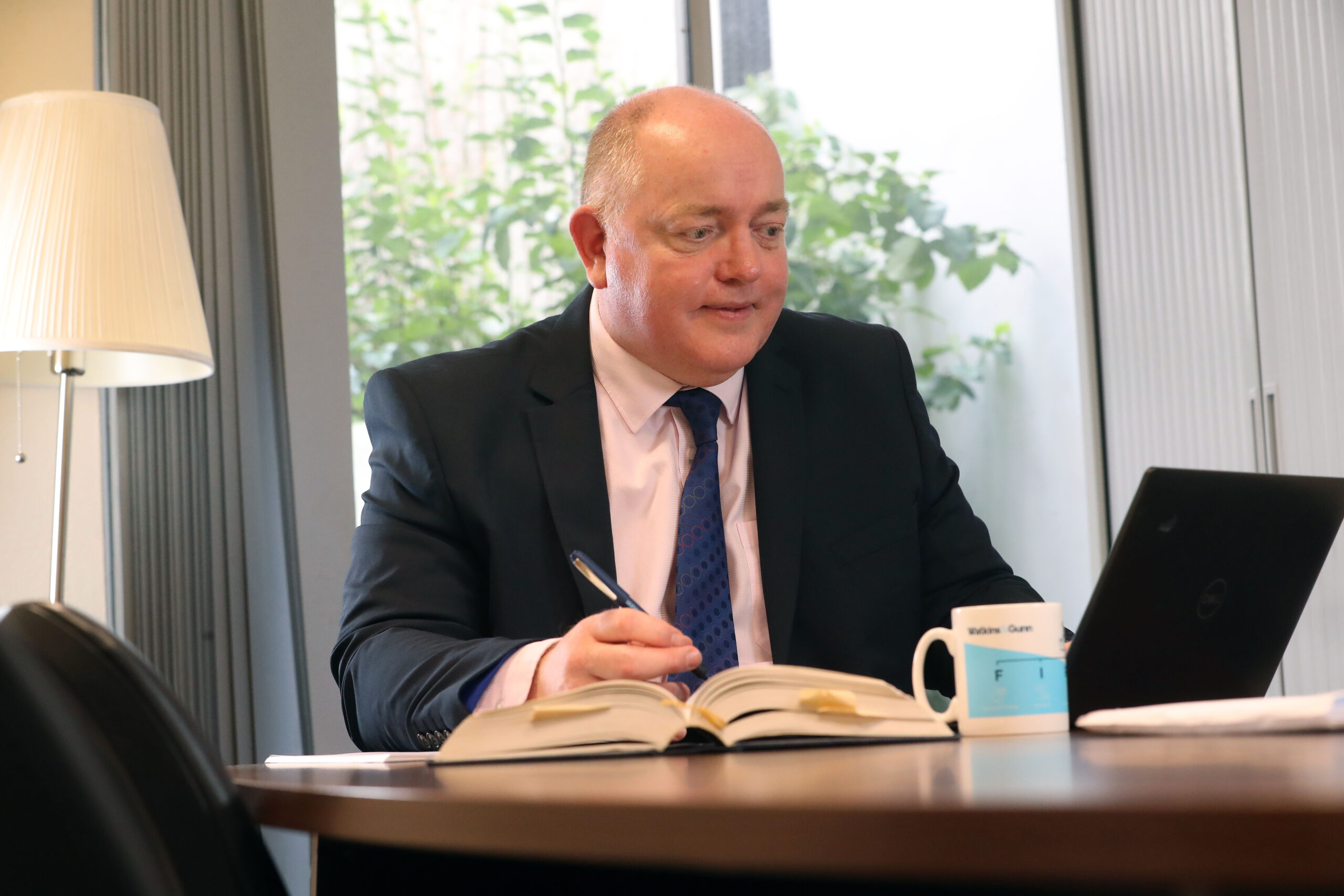 The pandemic has affected businesses operating in many industries, and the legal sector is no exception. Here, Clive Thomas, Managing Director at Watkins & Gunn, speaks to Business Wales to explain how his, and many firms across Wales, have responded to ensure an innovative, inclusive, and prosperous future for those who choose to forge a career in the Welsh legal sector.      
Business Wales
What challenges did the pandemic create for the legal sector?
Clive Thomas
The pandemic created a lot of issues for the legal sector. Overnight, we had to enable all our staff to be able to work effectively from home during lockdown, and then in a hybrid fashion as the restrictions relaxed.
Like many firms, we implemented a lot of sticking plaster solutions to solve the problems created by the pandemic.
Now, the challenge is to develop more resilient solutions that are fit for a world that's embraced a more digital economy, where many clients want to continue engaging with us remotely. And Business Wales are really helping us to explore how new technology and ways of working can help us do that.
Business Wales
How can the Welsh legal sector become more inclusive?
Clive
Diversity in the law is a real issue. Wales is a diverse nation, but sadly it's not currently reflected in the law. This is being addressed by lawyers and Cardiff Law Society have launched a committee and mentoring scheme to help encourage more people to pursue opportunities in law.  It's unbelievably important that everyone can see and identify with role models in our profession. 
Social mobility is another crucial aspect in making sure that we're securing the best talent in the legal sector in Wales. You can't allow a situation where the only people applying to your firm is someone who's dad knows someone in a law firm from a golf club.
We must make sure that it really is an open field for all Wales' best talents to aspire to.
Business Wales
If salaries are higher in England, how are you selling careers with a firm in Wales?
Clive
I think there's no lack of talent in Wales. However, it's incredibly competitive for firms looking to secure a relatively senior lawyer in many departments.  That is causing salaries offers to increase, which is a real issue for law firms as they come out of the pandemic.  
The priority has become to keep and develop Welsh talent, while also attracting those who may have gone to England or further afield. Hybrid and remote working means location matters less as to where people can work. So, if someone isn't particularly engaged in their firm and their focus is purely on salary, why wouldn't they move to work from home for another firm offering more money? 
We think the important difference is to ensure our team is engaged, that they feel their work is important, and how proud you are to work with them. It's vital that our team see that our firm's values match their own. So, we've worked with our team to define Watkins & Gunn's values.
Being part of a firm that's forward thinking, inclusive, responsible, supportive, and working with people you trust; all these things are so much more important than just salary. If it were just about salary then yes, we risk losing much of the good talent in Wales.
Business Wales
What are you doing to retain talent?
Clive
An important part of retaining and attracting staff is development and training. Staff that join you want to make sure that they can be their best within their role, and they're not going to achieve that unless they're supported. It's also vital that staff can see a clear career path within your firm.
We've turned our attention to developing very transparent and fair pathways through our firm. There's no place for the old-fashioned tap on the shoulder to say that you should apply for a particular position. If someone feels that they're fit for a role, nothing should prevent them from applying.   
You must go the extra mile to make sure people realise how much you value them and the work that they do.
That means regularly checking in with them to make sure that they're not overworking, particularly when working from home, because they're outside your eye line you don't know what hours they're putting in. Regular one-to-ones, WhatsApp conversations, keeping in touch via Teams; all these contact points are important for regular temperature checks to understand how your staff are coping.
Business Wales
How are you assisting to train young talent?
Clive
At a more junior level, a wealth of Welsh talent is available for us to access. So, we've made it a focus to bring on young talent and grow it organically within the firm. We believe this is the best way forward to ensure that we thrive post-pandemic and develop our future directors.  
Trainee solicitors, sign a fixed two-year trainee contract to work with us, and we've got a number of those across the practice. Recently, there have been changes to the professional qualifications and routes for those entering the legal profession. Traditionally, those looking to become solicitors will have taken the Legal Practice Course as their route into practice. However, a new route, the Solicitor Qualifying Examination, is being phased in to become the new centralised way to qualify. Each route works slightly differently, and at Watkins & Gunn we're working to help new members of the team progress via whichever path they are taking.  
We also look to encourage our team to obtain individual accreditations in their specialist areas of law. That assistance is extended to members of our wider support team to ensure everyone in the firm is helped to progress.   
Looking further into the future, we do where possible look to help students with work experience. That's been more difficult with the pandemic requiring remote working, but as restrictions ease and end we'll reignite those efforts.

Tailored support from Business Wales
Business Wales has created a series of Legal Expert Sessions, backed by tailor-made ongoing support to specifically to meet the current and future challenges facing the legal sector in Wales.
The sessions are:
Bridging the gap between recruitment & retention
Achieving sustainability through effective business development
To watch either event online, CLICK HERE.
The sessions are hosted by speakers who truly understand the legal sector and those who have overcome these challenges for themselves. The inspirational sessions will be followed with opportunities for law firms to access one-to-one support, mentorship and training, with advice from sector experts and from Business Wales.
Business Support
For more information and support regarding human resources, training, Superfast Business Wales IT support, or to speak to an advisor on any other topic, contact Business Wales: call 03000 6 03000 or visit businesswales.gov.wales/
For more information on the Business Wales Equality Pledge, which helps Welsh businesses take pro-active steps towards creating an inclusive, fair and diverse workplace, visit www.businesswales.gov.wales/equality-pledge
Find out more
To view the wider Business Wales support for the legal sector in Wales, click here.