Legal News Wales is delighted to announce that we are working in partnership with the Access to Justice Foundation to share insight and knowledge on its work and the value of the Foundation in society as well as to help inspire valuable relationships with the legal profession in Wales.
As our latest Community Partner, we're looking forward to sharing the Foundation's initiatives and its impact on communities in Wales and to highlight the often forgotten, simple yet highly valuable ways in which your practice can support the charity, beyond the annual Reaching Justice Wales Legal Walks.
Clare Carter, Joint Chief Executive at the Access to Justice Foundation, said: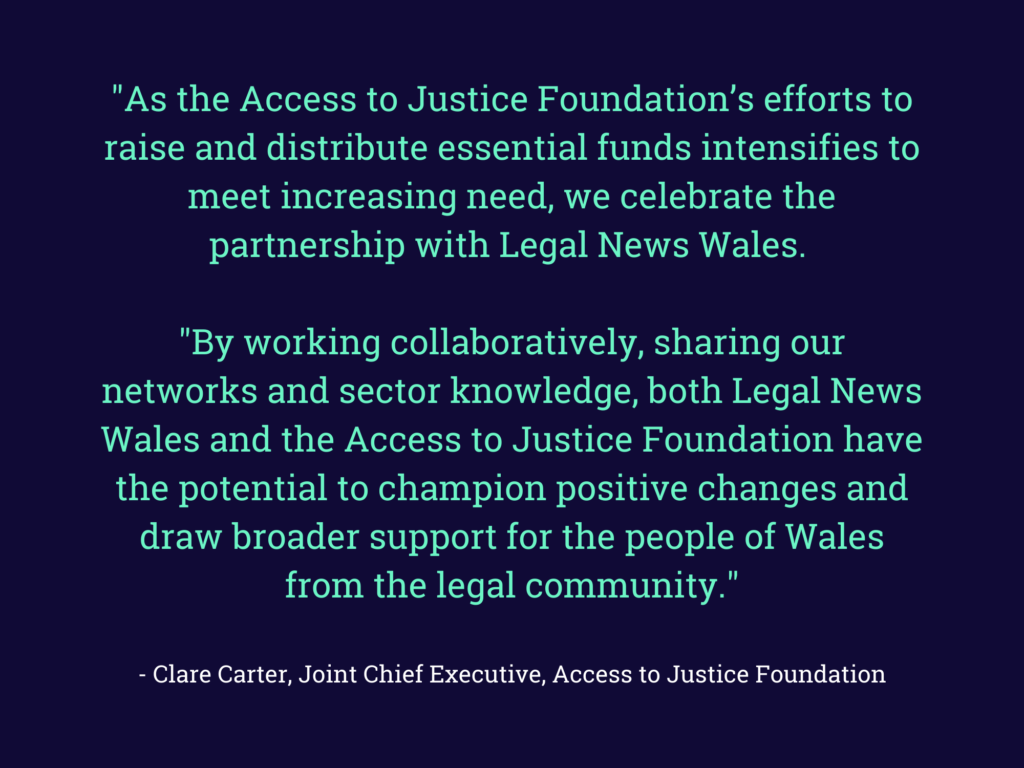 She added:
"In addition to increasing the availability of vital free legal advice for the people of Wales, through a range of fundraising initiatives, our work will fund early interventions that are aimed at breaking the cycle of disadvantage that results from the current lack of accessible support."
Over the year we'll explore these initiatives and ways in which your firm can support the work of the Foundation, how your support counts in local communities at a time when many are struggling with increasing financial pressures and the impact of the pandemic.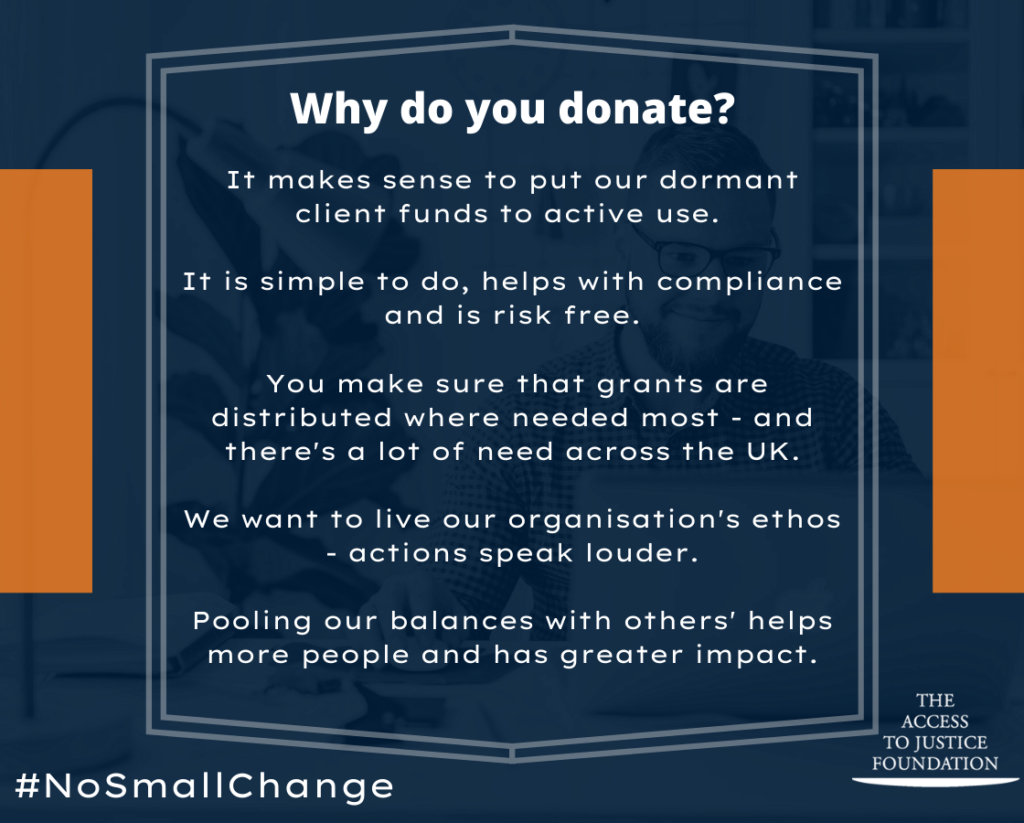 Supporting legal advice centres in Wales – new grant round launched!
The Access to Justice Foundation now welcomes applications for its 2022 Spring Grants Round.
These grants can only be delivered thanks to the continued generosity of the legal sector – through donations made in a variety of ways – to support the vital work of the Foundation and its ability to support free legal advice centres in Wales and England.
Some of the Wales-based organisations that have been supported with grants from the Foundation in the past 12 months include:
Asylum Justice
Oasis Cardiff
Shelter Cymru
Riverside Advice
Citizens Advice Denbighshire
Speakeasy Law Centre
Get in touch
For more information on the Access to Justice Foundation, and how your firm can get involved, click here.
The Network for Justice
The Network for Justice (NFJ) is a project incubated by the Access to Justice Foundation with an independent Steering Group made up of justice community representatives.
The Network platform allows you to find and connect with colleagues, access their centralised resource hub, find grant opportunities, post vacancies, and keep up to date with the latest news form the community. 
Joining the Network is simple and free, please check the box in this link if you would like to join the Network and receive updates.