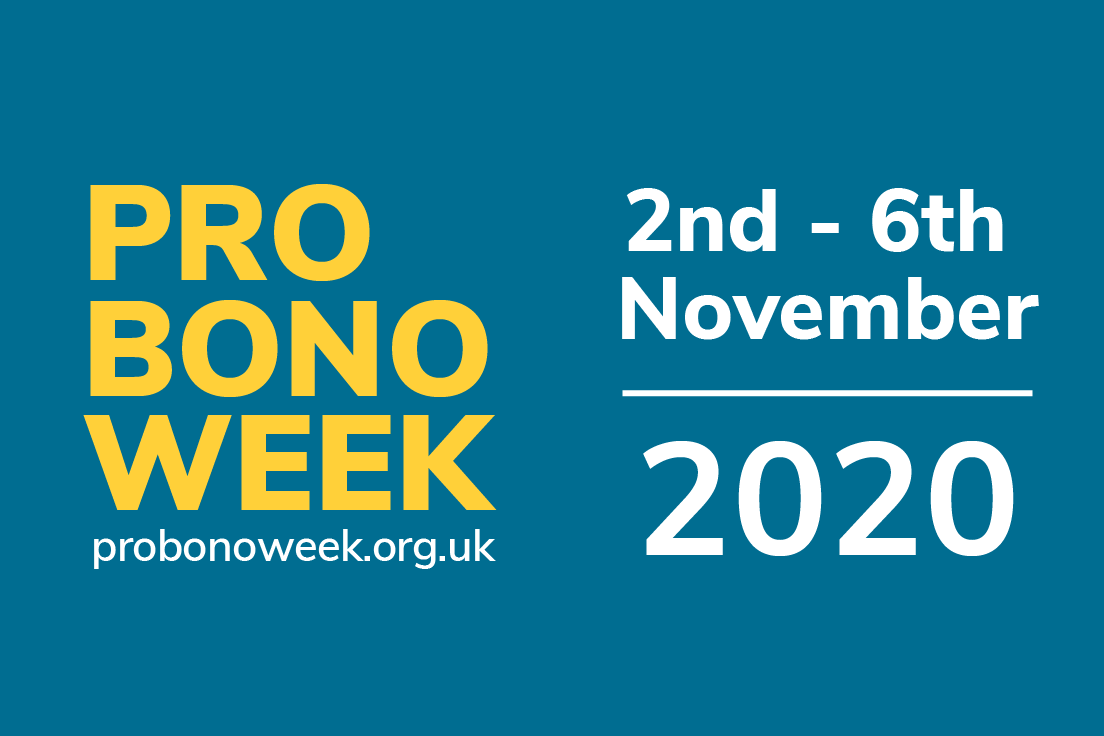 The 19th Pro Bono Week will take place this year from 2 to 6 November 2020, recognising and supporting the voluntary contribution made by lawyers across the UK in giving free legal help to those in need.
The overarching theme of Pro Bono Week 2020 is "Pro bono: Through the pandemic and beyond".
Events across England, Wales, Ireland and Scotland will focus on:
Celebrating pro bono: events celebrating those who give back and recent successes in pro bono
Pro bono pathways: events exploring different ways lawyers can volunteer throughout their careers
Effective pro bono: events sharing best practice and discussing what makes an effective pro bono service
Legal News Wales is hosting an event for Wales on the 3 November. Scroll down for details.
Launch of Pro Bono Week 2020: panel debate; beyond the pandemic
The week kicks off with a launch event on the 2 November, featuring Welsh lawyer Nathan Vidini, Founder of the first not-for-profit law firm in Wales, AltraLaw.
The launch event will take place online from 6-8pm, and will host a panel of speakers from across England, Wales, Scotland and Northern Ireland, each exploring the role of pro bono through the pandemic, and discussing how we can build on the understanding gained this year. There will also be an online drinks reception afterwards on an engaging networking platform. Click here to book.
You can view the national Pro Bono 2020 events calendar here.
Legal News Wales has organised an event to help celebrate the Pro Bono in Wales, inspire others and highlight the ways you can work with law clinics (existing and new) in the current climate.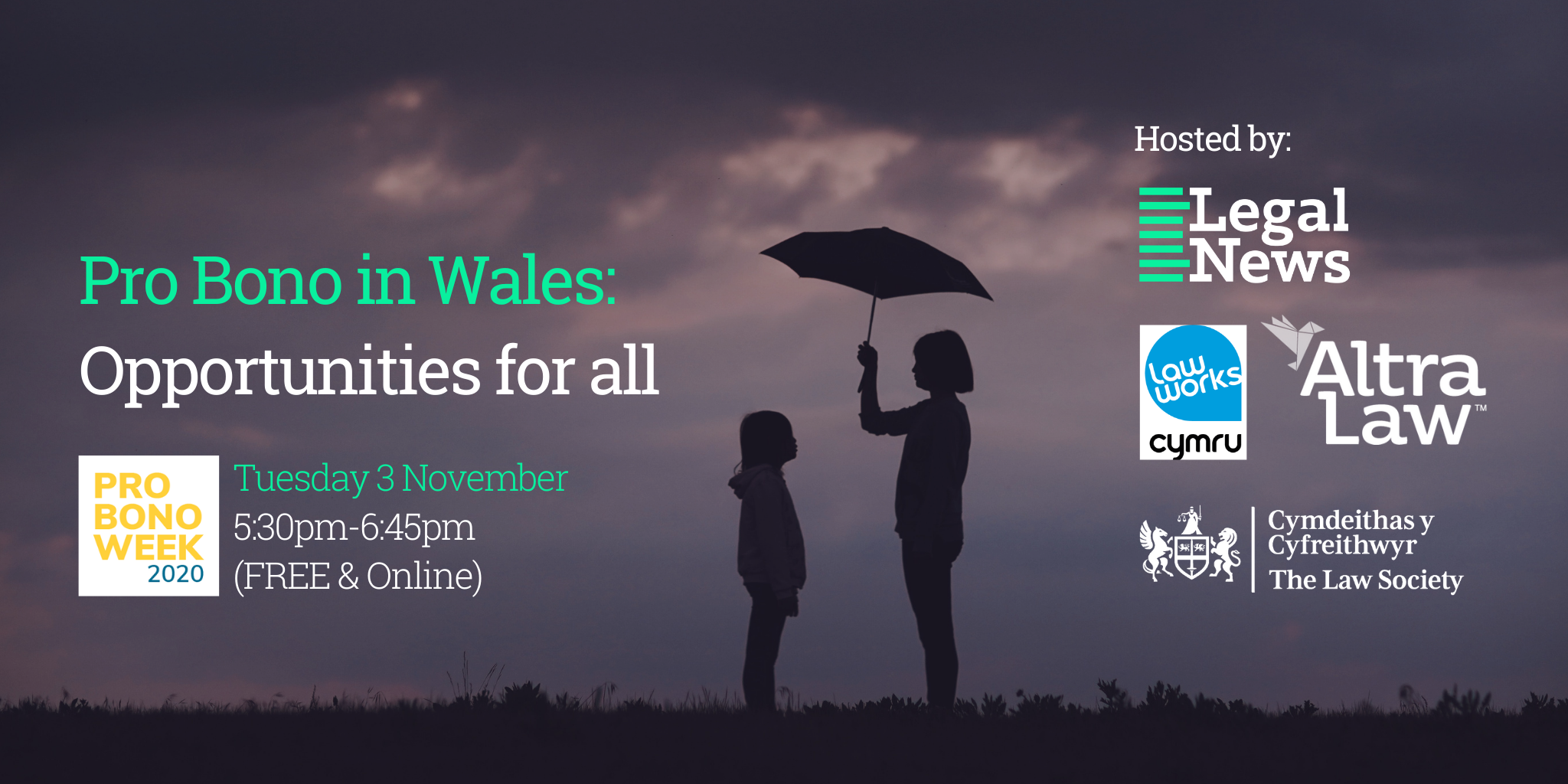 Pro Bono in Wales: Opportunities for all
FREE online event: 3 November
Presented in conjunction with AltraLaw, LawWorks and The Law Society Wales, the event on Tuesday 3 November will be a free, live event to provide a platform for law clinics to explain how the pandemic has impacted their service – or adapted its offering. It will also highlight the unique new opportunities that remote working offers lawyers considering offering Pro Bono support.
The event recording won't be shared in full! If you'd like to hear more, please join us live on from 6:30pm on Tuesday 3 November.
Our speakers include:
Nathan Vidini, Founder of AltraLaw
Acting Regional Employment Judge, Sian Davies
Daniela Mahapatra, Deputy Director, NWSSP Legal & Risk
Jonathan Rhys Williams, Trainee Solicitor, Watkins & Gunn
Nia Godsmark, Peter Lynn & Partners
Aberystwyth Uni Veteran's Clinic: Dr Olaoluwa Olusanya, Senior Lecturer in the Department of Law and Criminology (clinic profile) (speaker profile)
Swansea Law Clinic: Professor Richard Owen, Legal Studies, Swansea University (clinic profile) (speaker profile)
Cardiff Lawyers Care: Clive Thomas, Cardiff & District Law Society and Managing Partner, Watkins & Gunn (profile), and The Wallich
North Wales Law Centre Project: Annie Bannister and Crash Wigley
ELIPS (Employment Litigant in Person Support) (scheme profile)
Rhondda Cynon Taff Citizens Advice: Ashley Comley, CEO (clinic profile)
North/Mid Wales Law Clinic: formed of the following partners: Canalfon Cynghori Ynys Mon, Denbigh Citizens Advice & Bangor University Law Faculty
Martin Barnes, Chief Executive, LawWorks, joined by his colleagues Fatima Bhula, Pro Bono Connect, and Matt Hunt, Not-for-Profits Programme.
Frances Edwards, Trustee, Access to Justice Foundation
Bookings & further information
CLICK HERE for further information and to book your free place!
For more information on Pro Bono Week 2020, please click here.