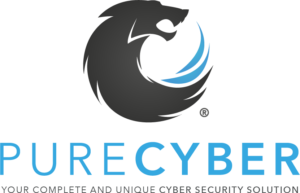 PureCyber is the Legal News Wales Cyber Security Partner, offering the our community exclusive insight and knowledge gleaned from the team's extensive experience in supporting the legal sector in Wales.
PureCyber specialises in working with the legal sector, with many years of experience developing its understanding of the needs of firms of all sizes and creating a range of services as solutions to the ever-increasing threat of cyber-attack.
Unfortunately, law firms are an attractive target for cyber criminals as they hold sensitive client information, handle significant funds and are a key enabler in commercial and business transactions. Findings show the most significant cyber threats law firms face include phishing, data breaches, ransomware and supply chain compromise.
PureCyber's law subscription service has been specifically designed for the UK Legal Sector has been created in collaboration with law firms across the UK.
Securing innovation
A well-protected law firm has the potential to be confident and the most innovative. The smartest firms don't just manage cyber risk, they use it as a source of growth and market edge. Technology makes many things possible, but possible doesn't always mean safe. As cyber threats grow in volume and sophistication and technology becomes essential for meeting the needs of your clients, employees, suppliers and society, your cyber security must build resilience and trust.
PureCyber helps create a resilient and trusted digital world — even in the face of evolving threats. That's because we bring a combination of technological expertise, deep business knowledge, and creative professionals who are passionate about protecting and building your business. Acting as an extension of the external capabilities of an organisation, together we create a trusted digital world, so firms can push the limits of what's possible.
The PureCyber core package
PureCyber's subscription for law firms includes everything needed to ensure they are best placed to defend against and survive a cyber event. The package includes:
Monthly internal & external vulnerability scans
An annual full Cyber Audit
Annual penetration testing
Endpoint detection and response
Awareness training
Cyber essentials certifications
Governance
Phishing tests
Darkweb monitoring
Incident Response
All of PureCyber's services are also offered individually and in Wales law firms can also access Welsh Government Funding for Cyber Essentials and Cyber Essentials Plus (more information on the fully-funded programme can be found here).
Get in touch
To get in touch with the team at PureCyber, email info@purecyber.com or call 0800 368 9397.
For further information on the fully-funded Cyber Essentials and Cyber Essentials Plus programme, click here.