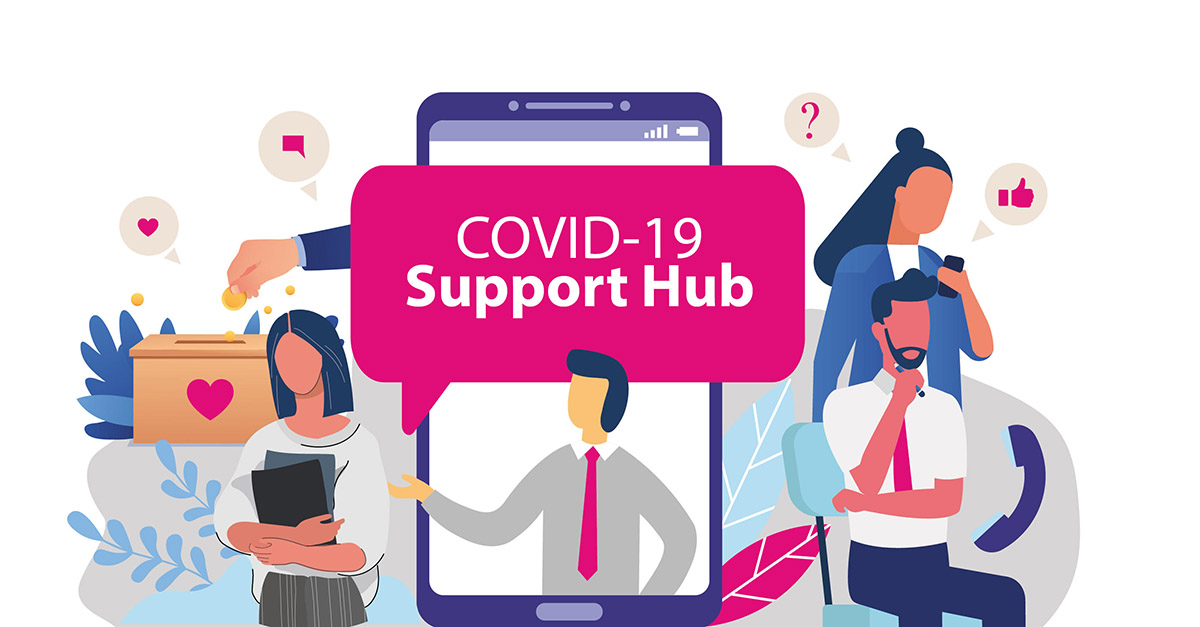 The Solicitors' Charity has developed a unique COVID-19 Personal Hardship Fund to support solicitors who find themselves in personal hardship caused by the pandemic.
UPDATE: Applications are now open and can be made via the charity's online COVID-19 Support Hub.
The charity has committed to initial funding of £1million and will soon accept applications to the fund designed to support solicitors who find themselves in serious financial difficulty, following the outbreak of COVID-19.
The announcement of the new Fund follows the launch of the charity's online COVID-19 Support Hub last week. Together, these initiatives by the charity focus specifically on supporting all solicitors in times of need or crisis. They aim to alleviate and reduce some of the stress and worry that many in the legal profession are currently experiencing.
Nick Gallagher, CEO of The Solicitors' Charity said:
"The Solicitor's Charity has been helping solicitors for 160 years and in 2019 we awarded over £986,000 to solicitors in need. The situation many currently find themselves in is unexpected, stressful and many will be feeling that there is no light at the end of the tunnel, so it's imperative the charity provides as much help as possible for those in need.

"The creation of this extra fund, initially of £1,000,000, could provide a financial cushion and peace of mind vital to so many at this time."
He added:
"Our Covid-19 Hardship Fund is designed to help solicitors in particular hardship because of the pandemic.  Often these will be people who do not qualify for help from the Government. Wherever firms are able to take up government help, such as the Job Retention Scheme, that means fewer solicitors need to rely on us and we can do more for those most in need who fall outside the help schemes available."
Once applications open, solicitors will be able to apply for Personal Hardship Fund support for reasons including;
Being placed on SSP due to self-isolation
If their employment status has been changed (and they are not supported by the Government's Coronavirus Job Retention Scheme)
If a person is self-employed, unable to practise and ineligible for Government help or can't manage during the delay in the help getting to them.
The Personal Hardship Fund requires applicants to be on or have been on, the Roll of Solicitors of England and Wales.
It also focuses strongly on getting money to those most in need, and so requires applicants to have accessible savings within their household of less than £2,500. It is also expected that applicants will have taken advantage of available help such as mortgage payment holidays and will have started the process of applying for any applicable welfare benefits.
The Fund has been announced alongside the launch of the charity's online COVID-19 Support Hub which provides useful information, support and links to help individuals.
More information
Full details on the SBA Personal Hardship Fund, including eligibility and to see when applications to the fund have opened, can be found on the charity's Covid-19 Support Hub and website, here.