Applications have opened for four Salaried Judges of the Upper Tribunal, Administrative Appeals Chamber.
With UK wide jurisdiction, Salaried Judges of the Upper Tribunal will be assigned the Administrative Appeals Chamber which is one of four chambers. The Judicial Appointments Commission explained that the main duties will be determining applications, case management and determining appeals.
Importantly, applications are encouraged from all groups currently under-represented in the judiciary.
To be eligible for the role applicants need to be a solicitor or barrister with seven years' legal experience since becoming qualified, have previous judicial experience of 30 sitting days since appointment and be able to provide five years of service before retirement.
There are up to four vacancies and applications close on 27 April at 1 pm.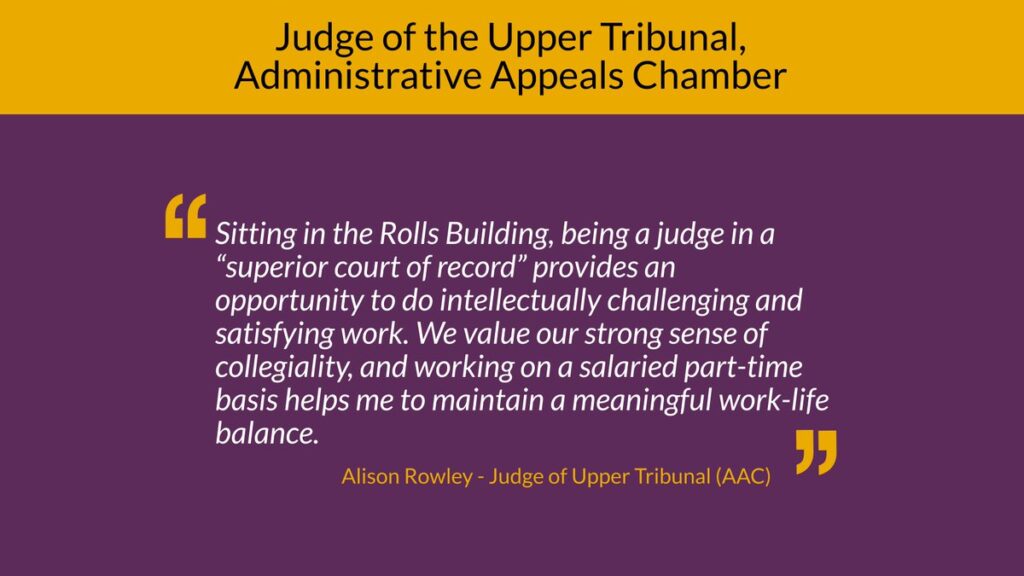 Application process
The application process will be an online application form to provide evidence of how experience transfers to the 5 competencies required for the role. Shortlisting will be name-blind paper sift, shortlisted candidates will proceed to selection day which will comprise situational questioning and competency based interview.
Further details on the eligibility criteria and the selection process for this role, along with selection guidance can be found on the Judicial Appointments Commission website.
Suitable candidates are encouraged not to let anything prevent them from making an application, and to contact the Commission if they need any reasonable adjustments in light of the current climate or for other reasons. It said:
"We know that this continues to be a very challenging time for many candidates, due to personal and/or professional pressures associated with Covid-19. We can offer flexibility and reasonable adjustments, encouraging candidates to get in contact with us directly if they require these."
Apply by 27 April 2021
For further information on the roles, application timelines, salaries, location and to apply, click here.
Contact
If you have any questions regarding this role or your application, please contact a member of the selection exercise team at: SJUTAAC061@judicialappointments.gov.uk
Please use the following link to sign up for alerts about this exercise, here: http://eepurl.com/hosyg1