The Law Society Wales office and the Solicitors Regulation Authority (SRA) are inviting lawyers to walk together in the Pride Cymru 2023 parade, hosted on the 17th June in Cardiff.
The solicitors' membership body and the regulator have limited places available in their pre-booked group for those wishing to share their support for the LGBTQ+ community in Wales at Cardiff's most colourful event, which launched in 1985.
The Law Society Wales office, the SRA and CILEx have walked with the legal community in Wales for many years at this hugely popular, vibrant event.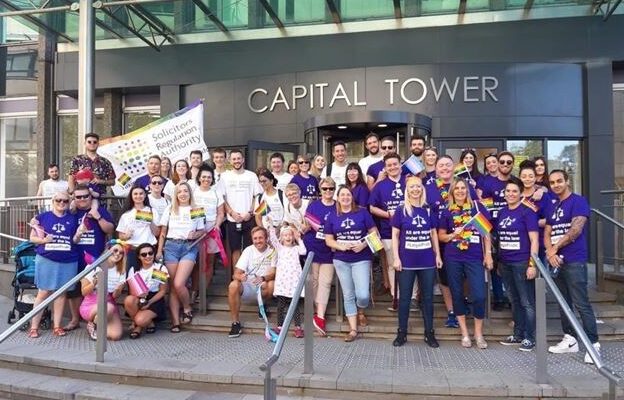 Book your place
To book your place in this group (please note that numbers are limited), please contact the Law Society Wales office via wales@lawsociety.org.uk.
For more information on the Pride Cymru 2023 parade and affiliated events, click here.