Solicitors' leaders today called for urgent action including a possible two-week pause of non-custodial Crown and magistrates' court work amid escalating safety concerns.
Mark Davies, Vice Chair of the Law Society Wales Committee, has sent a Covid Safety Letter to HMCTS Wales outlining the concerns for safety of of members and other court users, in light of the new more transmittable Coronavirus variant.
In support, The Law Society of England and Wales today wrote to HM Courts and Tribunals Service and the senior presiding judge, outlining their fears in both England and Wales, in a bid to co-operate on safeguarding.
UK Government figures on confirmed Covid-19 cases among staff, judiciary, users and jurors at courts between 24 November 2020 and 11 January 2021* (indicate that each court Wales is battling with Covid cases, with the number of staff reporting a positive Covid test reaching double figures during this time. The figures also coincide with a 'massive' outbreak of Covid-19 reported at HMP Cardiff last week.
Davies (pictured below) said: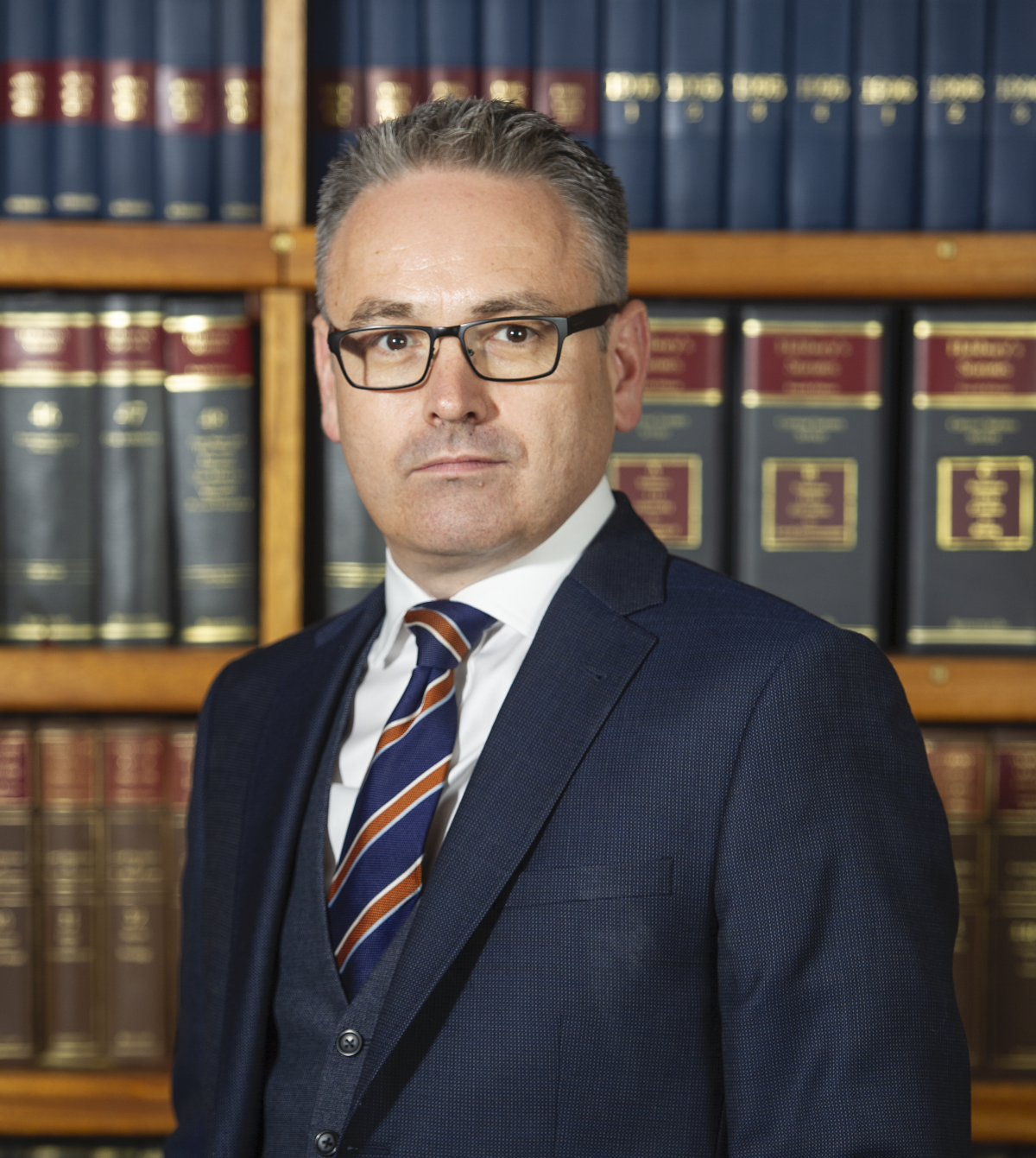 "Solicitors in all parts of Wales are all very anxious about Covid-19 safety in both the Magistrates and Crown Courts.  The Law Society in Wales take the safety of our members, court staff and clients very seriously and view it as an absolute priority.
"On Friday 8 January 2021 Mark Fairhurst, from the Prison Officers' Union announced  there had been a 'massive outbreak' of Covid-19 at HMP Cardiff, and called for the immediate closure of Courts. We are aware that the virus has had a significant impact within Cardiff Magistrates Court which has already been reported in the media.
"Over the last couple of days I have been working very closely with the Wales Office and with Chancery Lane to ensure that the Law Society review its policy and inform HMCTS and the Judiciary just how concerned we are.
"As a result I instructed The Law Society in Wales to conduct an urgent review of Court safety in Welsh Courts and together with the views of members a report was prepared and sent to Chancery Lane."
"Parts of our report to The Law Society have now been adopted within the said letter written to both the Senior Presiding Judge of England and Wales and the Acting Chief Executive of HMCTS. It is hoped that our recommendations will be followed."
David Greene, President of The Law Society of England and Wales, said:
"Throughout the pandemic the Law Society has maintained that it is essential for justice to continue to be delivered. However, the safety of both court users and those who work within the justice system is of the utmost importance, especially given the new more easily transmissible Coronavirus variant.
"Since the third national lockdown was announced we have received a significant amount of feedback from our members expressing serious concerns about the safety of court buildings, despite assurances from HMCTS that they are Covid-secure for the new variant.
"Due to the rapid acceleration of transmission and the ever-increasing pressures on the NHS, we are now in a position where urgent action within the courts must be taken in order to ensure safety and to assist in the process of stemming the rate of infections and  in ensuring that the NHS does not become overwhelmed."
Davies added:
"The Law Society as an organisation and I personally have previously gone on record indicating that it is essential that Courts remain open. However, a reasoned and balanced view on general safety grounds must be taken regarding Court attendance in light of recent developments at both HMP Cardiff and Cardiff Magistrates' Court.
The Law Society has suggested that:
There should be a pause of all Crown Court and magistrates' court non-custody work, of two weeks, for all stakeholders in the court process to assure themselves of the safety of attendance and to discuss local measures to ensure safety.
Subject to that there should be a move to video by default in all Crown Courts and magistrates' courts.
"We recognise that this conflicts with the imperative to mitigate the growing backlog of cases in the courts," added Greene.
"However, if the current situation continues, there is almost certain to be a significant loss of capacity due to court closures following outbreaks of Coronavirus, and due to staff, lawyers, judiciary and parties falling sick.
"We believe the measures we propose represent the least bad option for ensuring that courts can continue to operate safely.
"In light of the need to minimise court attendance, a priority must be the resolution of problems arising from the police withdrawal from facilitating virtual remand hearings, with the necessary funding provided to allow such hearings to continue."
* Government figures from Wednesday 13 January 2021.