Family lawyers flocked to our hugely popular Brewin Dolphin Family Law Finance & Arbitration Seminar, hosted on 3 March 2021, where we shared the latest cases to impact arbitration in this field, the role of 'Financial Neutrals' and an update on the capitalisation of income.
This event is the latest in a series of family law seminars from Brewin Dolphin, where we were joined by popular experts in family law, finance matters, arbitration and financial planning. We've have shared a full recording of the event below for you and your colleagues, along with the resources mentioned.
Programme & speakers
(Full speaker profiles below)
Arbitration
Court backlogs mean that arbitration is a viable and effective route to avoid court and resolve proceedings without delay.
Rhys Taylor, Barrister, 30 Park Place & 36 Family, covered:
Setting up an arbitration – tips and tricks – what is expected of the legal representatives; what is expected of the arbitrator?
The use of arbitration in TOLATA cases and the differences in the use of arbitration for Financial remedy disputes.
Deborah Dinan-Hayward, Barrister, Albion Chambers, interviewed Rhys on some of the latest issues and covered an essential session on:
Confidentially and other reasons why to consider the arbitration route.
The test to be applied where one party opposes the making of an order reflecting an arbitral award.
The interface between arbitration and the Court.
Financial Information Assessment Meetings (FIAMS)
Mena Ruparel, family law solicitor, trainer, arbitrator and member of the Pension Advisory Group, outlined this new model for family finance practitioners. An evolution from the concept of Pension Information Assessment Meetings, she explained what a FIAMS is and how could it benefit you and your clients.
Capitalisation
Greg Tait, Financial Planner at Brewin Dolphin, highlighted the Duxbury alternatives to the issue of capitalisation of income. He'll explain how a financial planner gets involved with this issue, and how solicitors should engage with planners when negotiating settlements.
Event recording & resources
Part 1
Part 2
Slidedecks

Don't miss this fantastic Pensions on Divorce Masterclass on the 17th March with Rhys Taylor & George Mathieson.
This event –  kindly sponsored by Brewin Dolphin – is a great opportunity to access training from highly experienced and revered professionals for a low cost, with all funds raised going to support the essential work of Neath Port Talbot Child Contact Centre.
CLICK HERE to book & for more information.
Speaker Profiles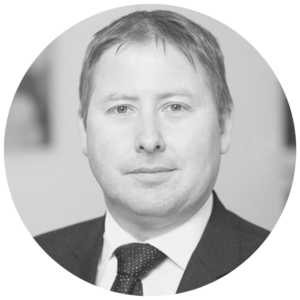 Rhys Taylor, Barrister, 30 Park Place & 36 Family
Rhys Taylor is a barrister, arbitrator and mediator at 30 Park Place, Cardiff and 36 Family (4 Field Court, Gray's Inn London). He specialises in financial remedy and TOLATA/cohabitation cases. Rhys also conducts private FDRs.  He is a Bencher of the Inner Temple and a member of the Bar Council ADR panel.
He was a member of the Pension Advisory Group, co-author of Pensions on Divorce: A Practitioner's Handbook (3rd edition, 2018) and a contributor to Resolution's 'Cohabitation Claims' (2nd edition, 2019) and Class's @eGlance. He has published numerous articles on family and property law and lectured the Judicial College on pensions on divorce and the conduct of FDRs. Rhys is commended in the Legal 500 and Chambers directories.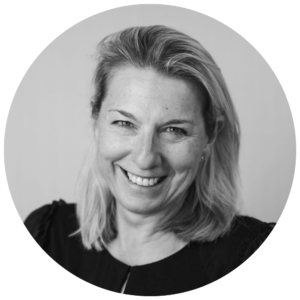 Deborah Dinan-Hayward, Barrister, Albion Chambers
Deborah is a matrimonial finance and Tolata specialist and financial dispute arbitrator. She is a member of the CIArb, IFLA and the FLBA. She is very happy to travel as a barrister (including conducting or adjudicating on Private FDRs) or as an arbitrator, to the parties' chosen venue or conduct a hearing / private FDR or financial arbitration remotely by video platforms such as: Zoom, Skype for Business, Skype and others, or by telephone.
Deborah is appointed as a Deputy District Judge sitting on the Western Circuit.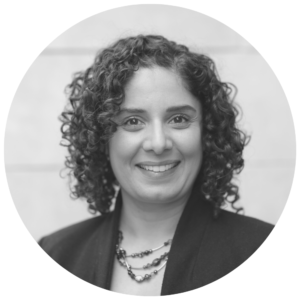 Mena Ruparel, Family Law Solicitor, author, trainer & arbitrator
Mena is a specialist family law solicitor and arbitrator with a portfolio career. She regularly writes, examines and trains on family law subjects. Mena is the co-author of the Unbundling Family Legal Services Toolkit, author of the Matrimonial Finance Toolkit (2017) and the Matrimonial Finance Handbook (2020) published by the Law Society.
In her role as co-chair of the family committee at the Law Society she is credited as a contributing author to Family Law Protocol, 4th edition. Mena is also the editor of the CILEx family law manuals (levels 3 and 6) and supported distance learning materials.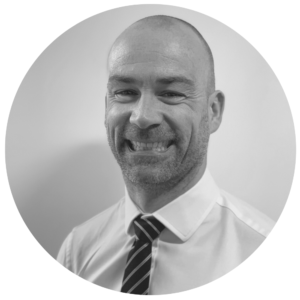 Greg Tait, Financial Planner, Brewin Dolphin
Greg started his career in financial services in 1998 and has provided financial planning advice since 2011. As well as being Family Law Accredited at Brewin Dolphin Greg is passionate about holistic planning, building a financial plan with clients so that their wealth can help them to live their best life.
Away from the office Greg is a FAW qualified coach, helping the next generation of footballers to love the game.