Law firm Blake Morgan has announced the promotion of 17 individuals in its Cardiff office, stating it is 'serious about developing homegrown talent'.
The promotions are across a range of practice areas and reflect the team's commitment to finding relevant, realistic legal solutions for their clients and their contribution to the continued success of Blake Morgan.
Growth in the Blake Morgan construction and property teams is reflected in the promotion of Adam Carbis to Legal Director, while Natalie Lawley, Andrew Morgan, Victoria Morley-Jones and Charlotte Neads are all promoted to Senior Associate. Tanya Barrett, Holly Dobbins, David George and Rhiannon Peploe-Williams – all in the property team – have all been promoted to Associate.
These promotions follow an outstanding 12 months which saw the teams named Property and Construction Team of the Year at the Wales Legal Awards in 2019.
The enviable reputation of the firm's commercial and charities team is reflected by further investment in the team, with the promotion of Tomos Lewis to Associate.
Banking and finance specialist Paul Duggan has been promoted to Legal Director along with regulatory lawyer Delme Griffiths and pensions lawyer Gillian McCue.
Meanwhile, David Moore steps up to Associate role in the commercial litigation team, and Tom Beard is promoted to a Senior Solicitor in the same team in recognition of the firm's specialism in this field. Private client specialist Ben Coulson steps up to Associate, while Nia Pawley in the employment team is promoted to Senior Solicitor.
Eve Piffaretti, Head of Blake Morgan in Wales (pictured below), said:
"I am pleased that we have been able to recognise so many talented individuals in our latest round of promotions. Every single one has proven their dedication to providing commercial solutions and first-class legal advice to our clients, whether in business, the public sector or private individuals.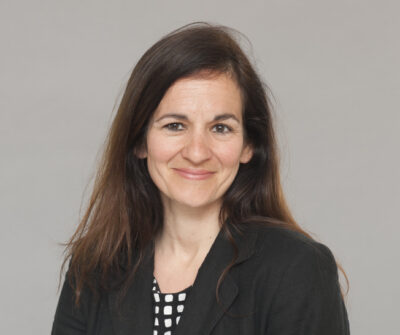 "In the Cardiff office, we are serious about developing homegrown talent and allowing our lawyers to grow and develop with us. This latest suite of well-deserved promotions reflects our mission to recruit, retain and develop the very best legal talent."
She added: "I wish to thank everyone that has been promoted for the vital role they all play in our continued success."