Hugh James, aims to boost its public sector credentials with the appointment of a new Senior Associate, and public service specialist, to its employment team.
Christine Bradbury has spent the last 20 years' advising on often complex employment issues, including Tribunal claims, discrimination, unfair dismissal, workplace conduct and performance issues, restructuring exercises and contractual matters. Her work spans across a range of sectors, including technology, construction, transport, retail, logistics – with a particular focus in supporting public service clients.
Her appointment to Hugh James will further strengthen the support it provides to the public sector, under the latest National Procurement Service Wales framework for legal services. Hugh James has been appointed to the largest number of lots for a single firm, including for employment law.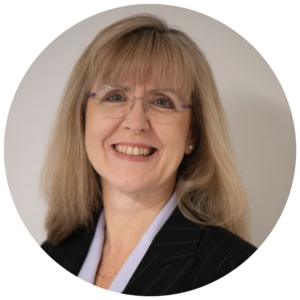 Speaking of her appointment, Christine Bradbury (pictured) said:
"I've joined a fantastic team of professionals who are trusted and relied upon by so many organisations and individuals to help them work through different challenges – particularly at this uncertain time.
"It's a perfect role for me. I'm able to continue supporting local authorities, government bodies and the wider public sector, which I love, while returning to a broader spectrum of work across the private and commercial sector too."
Christine frequently advises employers on the implications of the TUPE Regulations on business transfers and the contracting out of services; reorganisations; the handling of workplace disputes and exits; and whistleblowing issues. Christine also has significant experience of advising on the employment aspects of PFI/PPP/public sector initiatives and transactions more generally.
Louise Price, Partner, and Head of the Employment and HR Services team at Hugh James, commented:
"Christine is a perfect fit for us and really complements the skills and experience within the team. We're looking forward to embracing the opportunities that come with our appointment to the NPS framework and Christine's considerable experience in the sector will undoubtedly be of benefit to leaders and HR professionals across the Welsh public service."
Christine joins Hugh James from law firm Geldards, where, for over nine years, she was a key member of the team undertaking Public Sector work. Before choosing to return to Wales, Christine had previously worked for almost 12 years at international legal practice, Osborne Clarke – where she trained in 1999, before moving up the ranks to Senior Associate in 2007.